In today's news: Town Hall Symphony announces 2018-19 season, Echo-Award for the best-selling music will be abolished, the New World Symphony Brings Classical Music Into The Digital Future, 2018 Art Music Fund recipients announced and Passau Festival "Europäische Wochen" with reduced program.
Classic FM
Nicola Benedetti playing Bach in an empty St Paul's Cathedral is the most beautiful video imaginable
Back in 2016, star British violinist Nicola Benedetti found herself in London's St Paul's Cathedral – and it was the perfect moment for a Johann Sebastian Bach masterpiece for solo violin.
Rhinegold
Town Hall Symphony Hall announces 2018-19 season
Birmingham's Town Hall Symphony Hall (THSH) has announced its 2018-19 season. The Symphony Orchestra of India will make their UK debut, with an ev ening culminating in Rimsky-Korsakov's Thousand and One Nights (19 Feb 2019).
The Violin Channel
English Composer Sir William Walton was Born On This Day
English composer Sir William Walton was born on this day in 1902 – 116 years ago.
His signature works include 'Façade', the cantata 'Belshazzar's Feast', his 1st Symphony – and Concerti for Violin, Viola and Cello.
BBC News
Streaming is music's biggest money-maker
Streaming services like Spotify and Apple Music have become the biggest contributor to the music industry's coffers for the first time ever.
Forbes
The New World Symphony Brings Classical Music Into The Digital Future
Classical music gets a bad reputation. At a time when electronic music is ubiquitous and digitization reigns supreme, it's hard to imagine classical music as a relevant art form for youth.
Limelight
2018 Art Music Fund recipients announced
The 2018 Art Music Fund recipients have been announced, with $100,000 going to nine composers for the creation of new works in the Fund's third year.
Zeit Online
Echo – Jetzt ist er implodiert
Der Preis für die meistverkaufte Musik wird abgeschafft. Fraglich war er sowieso schon lange. Der Protest gegen Kollegah hat gewirkt.
klassik.com
Konzerthaus soll bis 2023 fertig gestellt werden – Nürnberger Konzerthaus: Siegerentwurf steht fest
Mit dem Nürnberger Architekten Johannes Kappler in Zusammenarbeit mit Super Future Collective (Nürnberg) und der Topotek 1 Architektur GmbH (Berlin/Zürich) stehen die Sieger im Architektur-Wettbewerb für das neue Nürnberger Konzerthaus fest.
BR
Passauer Festspiele Europäische Wochen mit reduziertem Programm
Können Festspiele ohne Intendant funktionieren? Diese Frage stellen sich die Verantwortlichen der Passauer Festspiele Europäischen Wochen (EW), nachdem die Trennung von Intendant Thomas E. Bauer feststeht.
Musik Heute
Neue Intendantin für Südwestdeutsche Philharmonie
Die Orchestermanagerin Insa Pijanka wird neue Intendantin der Südwestdeutschen Philharmonie Konstanz.
Twitter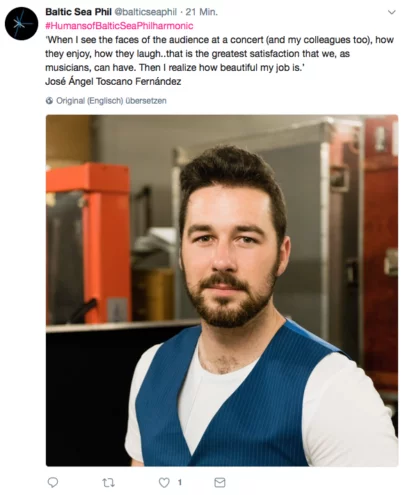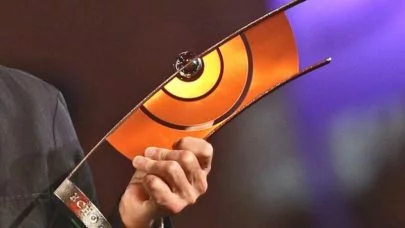 Echo-Award © Christian Charisius/dpa