In today's news: war-child Kajtazi wins Glyndebourne prize, Alfie Boe joins classical music festival By The River, Glyndebourne Opera Cup finalists announced, Radio 3 announces change to weekend schedule, McDonalds uses classical music to deter anti-social behaviour, Apple Music's Jimmy Iovine says streaming services are 'too similar', the conductor, pianist and activist José Abreu who created "El Systema" died, the promotion prize of Rheingau Musik Festival goes to Austrian violinist Emmanuel Tjeknavorian and the New German Jazz Prize was awarded to Vincent Eberle Quintett, Alexandra Lehmler and Maximilian Hirning.
The Sunday Times
A fast-food restaurant said it has seen a decrease in anti-social behaviour from customers, since it started playing classical music, which police say 'seems to be working'
Apple Music's Jimmy Iovine says streaming services are 'too similar'
Apple Music executive Jimmy Iovine says streaming services are too similar – and need to diversify to survive. "The streaming services are all charging $9.99 and everyone has the same music," he told the BBC.
The New York Times
Olly Wilson, 80, Dies; Composer Meshed African and Western Music
Olly Wilson, an adventurous composer who integrated African, African-American and electronic rhythms, riffs and sounds into Western classical music conventions, died on March 12 in Oakland, Calif. He was 80.
Limelight
Adelaide Cabaret Festival announces its 2018 program
For her last hurrah as AD, Ali McGregor has programmed the most diverse line-up yet at the world's biggest cabaret festival.
Süddeutsche Zeitung
Der Dirigent, Pianist und Aktivist José Antonio Abreu schuf "El Systema", das berühmte Musikerziehungs-Programm seines Heimatlandes Venezuela. Er war ein zierlicher Mann von großer, oft unbeugsamer Willenskraft.
klassik.com
Rheingau Musik Festival: Förderpreis geht an Emmanuel Tjeknavorian
Der österreichische Violinist Emmanuel Tjeknavorian hat in diesem Jahr den Förderpreis des Rheingau Musik Festivals gewonnen. Mit ihrer Dotierung von 15.000 Euro ist die Auszeichnung einer der am höchsten dotierten Nachwuchskünstlerpreise in Deutschland.
metropolnews
Mannheim: Neuer Deutscher Jazzpreis Mannheim 2018 – Gewinner stehen fest
Am 23. und 24. März 2018 fand in der alten Feuerwache in Mannheim zum dreizehnten Mal der Neue Deutsche Jazzpreis statt. Am Freitag wählte das Publikum den Gewinner des Neuen Deutschen Kompositionspreises, am Samstag die Gewinner des Neuen Deutschen Jazzpreises.
(Gewinner des L-Bank-Bandpreises in Höhe von 10.000 Euro wurde das Vincent Eberle Quintett, Gewinner des Neuen Deutschen Kompositionspreises in Höhen von 2.000 Euro wurde Alexandra Lehmler und Gewinner des SIGNUM-comunication-Solistenpreises in Höhe von 1.000 Euro wurde Maximilian Hirning.)
Twitter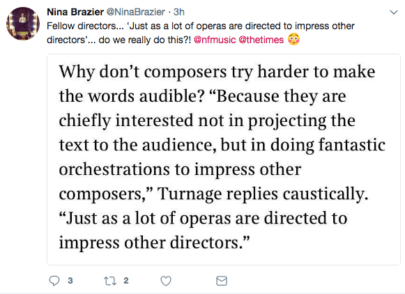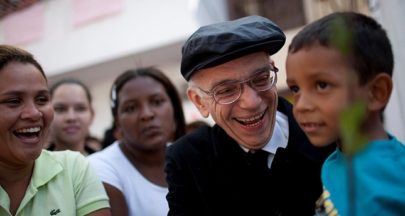 José Abreu (c) Reuters Photo