In today's Classical News, the Southbank Centre launches its 17/18 season, Dobrinka Tabakova is appointed composer-in-residence at BBC Concert Orchestra, and Sound and Music announces its new Portfolio and Embedded composers.
The Guardian
Barenboim, Bernstein and the Berlin Phil: Southbank Centre launches 2017-18 season
The season will see the Queen Elizabeth Hall reopen and visits from Barenboim's West-East Divan Orchestra and Rattle's Berlin Philharmonic, while artistic director Jude Kelly spoke of the need for people to 'bump into' classical music.
BBC Music Magazine
BBC Concert Orchestra appoints new composer-in-residence
Dobrinka Tabakova has been appointed as composer-in-residence at the BBC Concert Orchestra, a role that will see her work with the orchestra for an initial period of three years. Her first orchestral commission is scheduled for the 2018/19 season and will be premiered at London's Southbank Centre.
Rhinegold
ABO/Rhinegold Award winners announced
The winners of the 2017 ABO/Rhinegold Awards, which shine the spotlight on the managers who contribute so much to the success of the UK's classical music-making behind the scenes, were announced at the annual ABO conference dinner on 26 January.
Radio 3 announces 2017 International Women's Day programming
Radio 3 controller Alan Davey has announced the station's plans for this year's International Women's Day (8 March), which include the broadcast of a Radio 3-commissioned world premiere setting the text of Nobel Peace Prize winner Malala Yousafzai's 2013 UN speech to music for the first time.
Sound and Music announces Portfolio and Embedded composers
Sound and Music (SaM) has announced the composers selected for its artist development projects.
Twitter
Classical Music News @ClassicalMusic Caritas Chamber Choir launches young composer competition http://dlvr.it/NCpzTH  #ClassicalMusic
Stringwars Project @StringwardsPRJ 10 #Facts you might or might not know about the birthday boy. Happy Birthday #Mozart! #classicalmusic
Music History @today_classical #Today in 1885 Birth of American #composer Jerome #Kern #MusicHistory #classicalmusic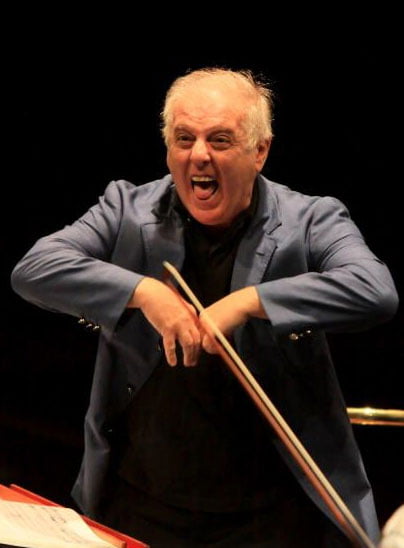 Photograph: Daniel Baremboim