Royal Albert Hall announces first part of 20-year restoration plan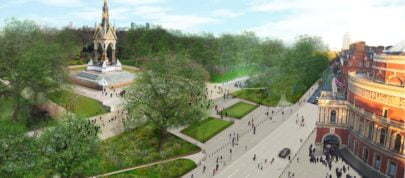 London's Royal Albert Hall has revealed the first part of a 20-year vision designed to secure the venue's long-term future.
Craig Hassall, chief executive of the Royal Albert Hall, said: 'The Hall is one of the most beloved buildings in Britain, but the site is currently unbefitting a landmark of its stature. These plans will make it safer and more accessible. The 20-year plan aims to ensure that the Hall provides a world-class experience for both artists and audiences, and continues to thrive for generations to come.'
---
Love listening to classical music in the garden? You're not alone, a new study reveals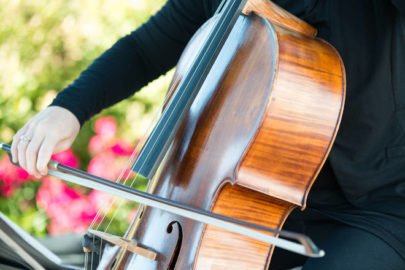 Summer is here and people are flocking to their gardens – accompanied by classical music.
Two thirds of people – 65 per cent – like to listen to music when they are relaxing in the garden, new research by the Royal Philharmonic Orchestra (RPO) shows. In a nationwide poll that asked a representative sample of 2,178 adults what genre of music they liked listening to in the garden, orchestral music came up trumps as the choice genre for classical music fans kicking back and relaxing outdoors.
---
Kirill Petrenko eröffnet Münchner Opernfestspiele mit «Salome»
Kurz vor seinem offiziellen Amtsantritt als neuer Chefdirigent der Berliner Philharmoniker trumpft Stardirigent Kirill Petrenko am Donnerstag (27.06.) in München mit einer Allstar-Premiere auf. Zur Eröffnung der diesjährigen Opernfestspiele dirigiert der Russe im Nationaltheater eine hochkarätig besetzte Neuinszenierung von Richard Strauss' «Salome».
Die Rolle der ebenso verführerischen wie rachsüchtigen judäischen Prinzessin Salome wird von der Sopranistin Marlis Petersen verkörpert. Sie gibt an diesem Abend ihr Rollendebüt. Den asketischen Propheten Jochanaan, der ihren Verführungskünsten standhält und auf Salomes Geheiß geköpft wird, singt Bariton Wolfgang Koch.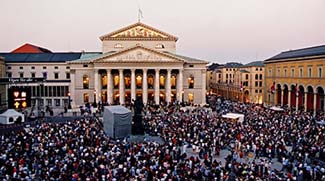 Kirill Petrenko opens Munich Opera Festival with «Salome»
Shortly before his official appointment as the new chief conductor of the Berliner Philharmoniker, star conductor Kirill Petrenko trumps up on Thursday (27.06.) In Munich with an Allstar premiere. At the opening of this year's opera festival, Kirill Petrenko from Russia will conduct a top-notch new production of Richard Strauss' "Salome" at the Nationaltheater.
The role of the equally seductive and vindictive Judean princess Salome is embodied by the soprano Marlis Petersen. She is making her role debut this evening. Baritone Wolfgang Koch sings the ascetic prophet Jochanaan, who withstands her seductive arts and is beheaded at Salome's behest.