BBC Arts
Director Ken Russell dies at 84
British film director Ken Russel died yesterday afternoon aged 84.
LA Times
'A Dangerous Method' 'Melancholia' take cues from Richard Wagner
David Ng on the relationship between classical music and film.
Esa-Pekka Salonen wins the 2012 Grawemeyer Award
Esa-Pekka Salonen's Violin Concerto has won the 2012 University of Louisville Grawemeyer Award for Music Composition.
The Guardian
The National Music Plan: it's a good place to start
The Department of Education on Friday published The Importance of Music – A National Music Plan For Music Education, which looks promising.
New York Times
Olga Bloom, Founder of Bargemusic, Dies at 92
Violinist and violist responsible for New York's floating concert hall, Bargemusic, dies on Thanksgiving Day.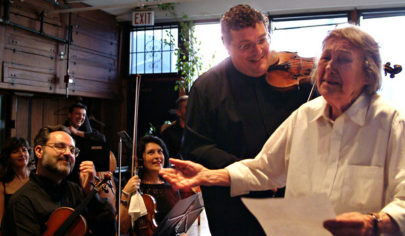 Nan Melville for the New York Times