Gramophone
Jurowski to bow out of Glyndebourne with a new Ariadne
French opera joins the repertory for Glyndebourne 2013 and the boss's wife sings Norina
Telegraph
Rupert Christiansen introduces promising young tenor Alexander Sprague, who will make his professional stage debut at Edinburgh Festival.
Classic FM
André Rieu new concert DVD with Anthony Hopkins
'Under The Stars' is the latest live DVD from the hugely popular André Rieu and his Johann Strauss Orchestra, released on September 10th.
Gibbons on helium are like opera singers, research says
Gibbons use the same vocal projection techniques as opera singers, according to a new study carried out in Japan.
Adès slams "fungal" Wagner, "waste of space" Brahms
Wagner and Brahms come under fire from Thomas Adès in a new book, with the British composer taking them to task.
Open Democracy
Radio 3 – why it matters, and why it shouldn't dumb down classical music
The BBC is happy to present classical music as light-weight reality TV – it's vital that the unique mission and role of Radio 3 shouldn't slip down the same route.
La Times
Pianist Van Cliburn reveals bone cancer diagnosis
The only classical pianist who has received a ticker-tape parade in New York City, Van Cliburn has announced through his publicist that he has been diagnosed with advanced bone cancer.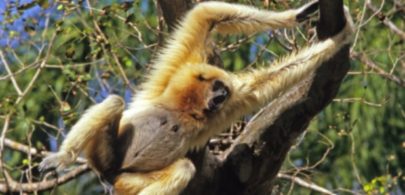 Classic FM