Classical News
In today's classical news, Beethoven's manuscript is to be auctioned at Sotheby's, however the authenticity of the manuscript is being disputed between an academic based in University of Manchester and Sotheby's Director of books and manuscripts. German ensemble, The Vision String Quartet, won the first prize of Geneva International String Quartet Competition 2016 in Switzerland. Also, pianist Menahem Pressler played Mozart's Piano Concerto K. 595 with Boston Symphony Orchestra at the age of 92.
Belfast Telegraph
Classical music experts out of tune over Beethoven manuscript
A bad-tempered row erupted in the world of classical music after experts clashed over the authenticity of a Beethoven manuscript that is up for auction.
The Strad
Vision String Quartet wins Geneva Competition
The Vision String Quartet from Germany has won first prize, worth CHF 20,000 ($19,700), at the Geneva International String Quartet Competition in Switzerland.
Royal Academy of Music's head of strings responds to criticism from violinist Nigel Kennedy
The British violinist accused music colleges of producing 'factory lines' of pianists and violinists
CMUSE
92-year-old pianist plays Mozart concerto with Boston Symphony Orchestra
92-year-old Menahem Pressler was guest soloist last week with the Boston Symphony Orchestra in a performance of Mozart's Piano Concerto No. 27.
Choir and Organ Magazine
London Concord Singers mark 50th anniversary
The London Concord Singers are celebrating their 50th anniversary with a concert under new musical director Jessica Norton.
Classical Music Magazine
Julian Lloyd Webber presents cello highlights of BBC archive
Julian Lloyd Webber will highlight some the best cello performances in the BBC Archive in a new BBC Four programme.
nmz
Streit um Dresdner Kulturpalast – Intendant verärgert
Wenige Monate vor der Wiedereröffnung des Dresdner Kulturpalastes gibt es Streit über die Kosten der Bespielung. Nach Philharmonie-Chefdirigent Michael Sanderling reagierte am Montag auch Musikfestspiel-Intendant Jan Vogler verärgert auf die in der vergangenen Woche überraschend vom Stadtrat beschlossene Budgetkürzung für die beiden städtischen Institutionen.
Klassik.com
Dirigent Valery Gergiev muss Konzerte absagen
Der russische Dirigent muss wegen einer Knieoperation mehrere Konzerte absagen. Bereits bei einem Auftritt in Bern musste Gergiev aufgrund einer Meniskusverletzung Teile des Konzerts im Sitzen dirigieren. Im Anschluß wurden weitere Konzerte in Belgien und Luxemburg abgesagt. Gleiches gilt für Auftritte mit dem London Symphony Orchestra, bei denen nun Thomas Sondergard für Gergiev einspringt.
Musik Heute
Jana Baumeister gewinnt Bundeswettbewerb Gesang
Die Sopranistin Jana Baumeister hat den diesjährigen Bundeswettbewerb Gesang gewonnen. Die 28-Jährige erhielt den mit 10.000 Euro dotierten 1. Preis und den Sonderpreis der Leipziger Bach-Stiftung für Konzertengagements.
Klassik Heute
Hamburg kürt Deutschlands innovativste Gründung in der Musikwirtschaft
Sechs deutsche Gründerteams wetteifern beim Music WorX Day am 30. November 2016 um den Förderpreis der Freien und Hansestadt Hamburg für junge, innovative Unternehmen aus der Musikwirtschaft. Die Gründer und Gründerinnen präsentieren ihre Geschäftsideen vor einem Fachpublikum – das beste Team erhält den mit 5.000 Euro dotierten Jurypreis.
Twitter
Music History @today_classical #Today in 1797 Birth of Italian #composer Gaetano #DONIZETTI #MusicHistory #classicalmusic
Classical Music @ClassicalMusic8 The 50 greatest Schubert recordings – part 3 – Gramophone http://dlvr.it/MmGQkJ
The Royal Opera @TheRoyalOpera A Londoner through and through! Fancy a stroll around Handel's home town? http://www.roh.org.uk/news/a-trip-ar…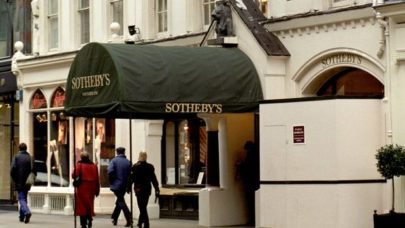 Photo: Belfast Telegrpah