Gramophone
The Tallis Scholars celebrate 40th anniversary in St Paul's Cathedral
Special performance of Spem in alium and new works by Whitacre and Jackson launch Renaissance ensemble's 2013 world tour
Classic FM
Eric Whitacre prompts 80s pop download sensation
The choral composer revealed his penchant for pop after publishing his own synthesiser track, written and recorded in 1986.
Classical stars appear on The Snowman and The Snowdog soundtrack
The London Metropolitan Orchestra, and members of All Angels, Bond and various pop acts have joined forces to record a soundtrack for the sequel to the Christmas classic animation, The Snowman.
Slipped Disc
Breaking: major arts foundation shuts down after 50 years
The Peter Moores Foundation has given vast encouragement to British arts for half a century and subsidised dozens of important recordings that would otherwise have been unmade.
Monks displace masochist porn in US classical sales charts
We're delighted to report that the Fifty Shades of Grey album has been knocked off the top of the US Nielsen sales charts.
Bloomberg (found on Arts Journals)
Piano Maker Steinway Swiss Dealers Raided in Antitrust Probe
The offices of Steinway & Sons Swiss dealers were raided as part of an antitrust probe into piano purchases at the Zurich University of the Arts.
Music Week
eMusic partners with classical music group Naxos
Classical music group Naxos has partnered with digital music discovery and download service eMusic to celebrate its 25thanniversary.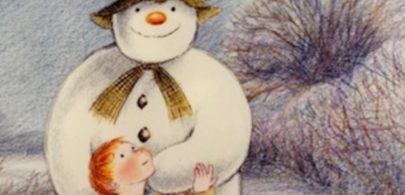 Classic FM