Classical News
In today's news, Waley-Cohen gives the reasons why she believes Roy Harris' Violin Concerto should rank among the greats. Several Northwestern faculty, ensembles and alumni are featured in a six-day Chicago classical music festival, among them the Bienen Contemporary/Early Vocal Ensemble, the Bienen Contemporary Music Ensemble and Thomas, who envisioned and organized the event. Also, Busch Trio won the Netherlands Kersjesprijs, a chamber music prize, which worth €50,000.
BBC Music Magazine
Tamsin Waley-Cohen champions an underappreciated Violin Concerto.
Violinist Tamsin Waley-Cohen explains why she believes Roy Harris' Violin Concerto should rank among the greats
The Daily Northwestern
Chicago classical music festival features Northwestern alumni, ensembles
When Augusta Read Thomas (Bienen '87) was in the early stages of developing a festival featuring new classical music, she kept repeating one specific aspect of her vision to her collaborators: "We're going all Chicago, all the way." Some years later, this vision materialized into the Ear Taxi Festival, a large-scale, nationally-recognized celebration of established and emerging musicians in classical music, all of who have ties to Chicago.
The Commercial Appeal Memphis
IRIS Artist Fellows promote diversity, community service in classical music
The first participants in the IRIS Orchestra's IRIS Artist Fellows program are ready to take their first bows to the Memphis public this week. The program is intended to increase participation in the classical field by African-American and Hispanic musicians.
pizzicato.lu
Did Gergiev Again Forget To Rehearse?
When Valery Gergiev  conducted the Munich Phil last week, the Abendzeitung expressed the critic's impression that the Gergiev had not thoroughly rehearsed the programme.
The Strad
Busch Trio wins Netherlands Kersjesprijs, worth €50,000
The Busch Trio – violinist Mathieu van Bellen, cellist Ori Epstein and pianist Omri Epstein – has been awarded this year's Kersjesprijs. Worth €50,000, the Dutch chamber music prize has been awarded annually since 2002 by the Kersjes Fund, set up in honour of conductor Anton Kersjes in 1994.
Baltimore Symphony Orchestra appoints three new violinists and three new cellists
The Baltimore Symphony Orchestra has appointed a number of new musicians from the beginning of its 2016-17 season, including three violinists and three cellists.
neue musikzeitung
Das eine tun, ohne das andere zu lassen
Weltweit für Furore sorgte das Ensemble mit der szenischen Gesamturaufführung von Karlheinz Stockhausens Oper "Sonntag" 2011 in Köln sowie der europäischen Erstaufführung von Harry Partchs "Delusion of The Fury" beim Festival Ruhrtriennale 2013.
Der Tagesspiegel
Oper Stuttgart ist "Opernhaus des Jahres"
Die Kritikerumfrage der Fachzeitschrift "Opernwelt" erkor die Oper Stuttgart zum sechsten Mal zum "Opernhaus des Jahres". Barrie Kosky ist "Regisseur des Jahres".
klassik.com
Auszeichnung ist mit 10.000 Euro dotiert
Duisburger Musikpreis für Dirigent Bruno Weil
Neue Zürcher Zeitung
Hopes Welt und Norringtons Geist
Das Zürcher Kammerorchester hat jetzt einen «Music Director», der Geiger Daniel Hope wird es in Zukunft leiten. Dessen Musizierstil unterscheidet sich jedoch stark von demjenigen des Kammerorchesters.
Twitter
Classical Music @ClassicalMusic_ Start your week with a free recital! @CityMusicF perform at @RhinegoldLive next Monday -> http://ow.ly/aGKo304ECx4
Royal Opera House @RoyalOperaHouse Warming up on this rather drizzly-looking #InternationalCoffeeDay with a musical cuppa.
Classical Music @ClassicalMusic_ October issue out now! @TamsinWaleyCohe talks to CM about touring Europe with ECHO http://ow.ly/kqtV304EqJi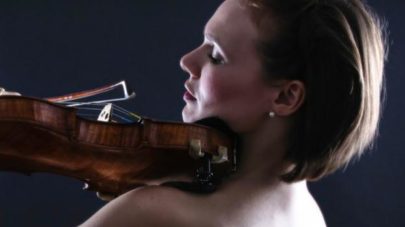 Photo credit: Patrick Allen