In today's Classical News, Buxton International Festival announces its 2017 programme, and UK Choir Festival announces 2017 events.  A shortlist of architects has been announced for Edinburgh's new concert hall, and principal players of the New York Philharmonic have formed a new quartet.  Philip Glass celebrates his 80th birthday today, and concern over arts funding is rising in America.
Rhinegold
Buxton International Festival announces 2017 programme
The Buxton International Festival's 16-day music series includes performances from the Brodsky Quartet, Sarah Connolly and Imogen Cooper.  The Fitzwilliam and Endellion Quartets will make return appearances at the festival, which will also include performances from classical singers including Roderick Williams, Alwyn Mellor, Paul Nilon and Heather Shipp, and pianists Paul Lewis, Melvyn Tan and Christian Blackshaw.
UK Choir Festival announces 2017 events
The UK Choir Festival will take place 8-9 July in Manchester and 21-22 October in St Albans.  Launched in 2016 by musical director Russell Scott, the festival aims to support, train and bring together choirs of all ages, abilities and styles from across the UK.
Shortlisted architects for Edinburgh concert hall announced
Impact Scotland has announced the shortlist of architect-led teams that will compete for the contract to design a new arts centre behind Dundas House at 36 St Andrew Square, Edinburgh.  The facility would be the new home of the SCO, as well as a venue for education, conferences and public engagement. It would contain a 1,000 seat auditorium and a studio providing rehearsal, recital and recording space 'to rival the best in Europe'.
Classic FM
Syrian clarinettist, resident in the US for 16 years, affected by travel ban
Clarinettist Kinan Azmeh, who regularly performs with cellist Yo-Yo Ma, has said he's unsure if he'll be allowed to return, despite living in the US for 16 years and holding a green card.
The Violin Channel
New York Philharmonic Principals Form New String Quartet
It has been announced that a newly-formed New York Philharmonic String Quartet, comprising principal players from the ensemble, is set to make their debut in March.
The Times
Swot till you drop: how overlearning helps you remember better
Musicians have long adhered to the idea of overlearning — continuing to practise pieces of music long after they could play them flawlessly. So, too, have actors learning their lines, but some scientists have questioned its worth. A study in the journal Nature Neuroscience tried to find out whether it had any benefit.
FAZ
Ein unverwechselbarer Grenzgänger 
Der Erfolgskomponisten Philip Glass wird achtzig. Über einen zielstrebigen Klaviatur-Abenteurer mit weitläufig verzweigenden Spuren.
Fono Forum
Im Glaubens- und Zweifelsfall Händel
Inspiriert vom Reformationsjubiläum in diesem Jahr stehen die Internationalen Händel-Festspiele Göttingen im Mai 2017 unter dem Motto "Glaube und Zweifel". Der Künstlerische Leiter Laurence Cummings und Intendant Tobias Wolff haben das Programm vorgestellt
Deutschlandradio Kultur
Komponist im Schatten der Großen
pizzicato
ICMA Creates New Award Category
The ICMA Jury held their General Assembly 2017 at the European Penderecki Center for Music in Luslawice, Poland. The Jury members decided upon the Special Awards for the coming years.
The New York Times
What if Trump Really Does End Money for the Arts?
The National Endowment for the Arts, the National Endowment for the Humanities and the Corporation for Public Broadcasting have long been in the cross hairs of conservative critics.
Twitter
BBC Scottish Symphony Orchestra @BBCSSO Happy Birthday #Schubert born on this day in 1797
Music History @Today_Classical #Today in 1697 Birth of German #composer Johann Joachim #Quantz #MusicHistory #classicalmusic
Classical Music News @ClassicalMusic Yamaha announces nationwide Clavinova tour http://dlvr.it/NFTb17  #ClassicalMusic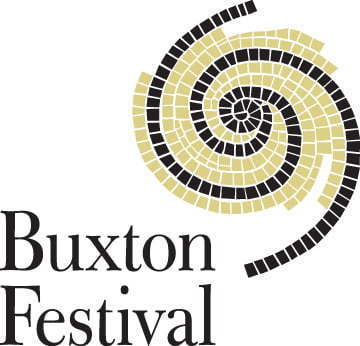 Image: Buxton Festival