Classical News
In today's classical news round-up, read about how a composer is to create music based on Antarctic ice data, which he will use infra-gravity sound wave data and convert it into a range we can hear. The Modigliani String Quartet has appointed Amaury Coeytaux as its new first violinist from 2017, replacing Philipp Bernhard, who is to step down from the role after 13 years. Also, read about why Dresden Symphony Orchestra's performance in Istanbul was cancelled by Germany's Foreign Ministry.
CMUSE
Project to use music to track melting ice in Antarctic
A composer is currently in the Antarctic with a scientific exhibition to collect data that will be used in the creation of a piece based on melting ice patterns in the region.
Atlanta Symphony Orchestra reaches $25 million funding goal
Amid all the news of cuts at orchestras and musicians on strike in defence of pay, it's something of a relief to hear a successful fundraising story. The Atlanta Symphony Orchestra, which set a goal of $25 million for its musicians' endowment fund so as to expand the ensemble by 11 players, reached its target two years ahead of schedule.
The Strad
Amaury Coeytaux named Modigliani String Quartet first violinist
The Modigliani String Quartet has appointed Amaury Coeytaux as its new first violinist from 2017, replacing Philipp Bernhard, who is to step down from the role after 13 years.
Winston Churchill cigar box violin sells for six times its estimate
A 1950s violin crafted from one of Winston Churchill's cigar boxes has sold for £6,600 – far exceeding its estimate of £500-£1,000. The instrument was sold at an Ingles & Hayday auction on 25 October in London. The successful bidder was the general manager of The Churchill Arms Pub in Kensington, Mr Gerry O'Brien.
Lufthansa forces musician to check her viola into the hold
Finnish National Opera deputy principal violist Sekyeong Cheon says that she was forced to check her viola into the hold on a recent Lufthansa flight from Helsinki.
Music Business Worldwide
BBC Radio 1 has lost 2M listeners in 5 years… as 6 Music keeps growing
BBC Radio 1 has once again failed to draw an audience of more than 10M in the latest Rajars – with its listenership declining by two million people since 2011.
Opera Now Magazine
Met Opera halts performance after ashes sprinkled into orchestra pit
New York's Metropolitan Opera stopped an afternoon performance of Guillaume Tell on 30 October after an audience member sprinkled a substance believed to be cremated ashes into the orchestra pit.
Classical Music Magazine
Manchester International Festival receives Ambition for Excellence funding
Arts Council England has awarded £640,000 to the Manchester International Festival through its Ambition for Excellence fund.
cincinnati.com
Eckart Preu to lead Chamber Orchestra
After a two-year search and nearly 200 applicants, the Cincinnati Chamber Orchestra has a new leader. Eckart Preu will be the fifth music director.
Broadly
Old, Male, and Stale: The Women Fighting Classical Music's Woman Problem
Since the dawn of time, women have been told they shouldn't compose because it's "unfeminine". A new program out of Sydney is changing that, one talented female composer at a time.
klassik.com
Dresdner Kreuzchor tritt doch im Stadion auf
Das Adventskonzert des Dresdner Kreuzchors im Fußballstadion der Stadt kann dank zusätzlicher Mittel nun doch stattfinden. Anfang Oktober hatte der Chor aufgrund einer Finanzierungslücke das Konzert abgesagt und auf das nächste Jahr verschoben.
Musik heute
Berliner Philharmoniker rufen zu Jugendkompositionswerkstatt auf
Die Berliner Philharmoniker rufen zu ihrer Jugendkompositionswerkstatt "Opus One" auf. Jugendliche zwischen 14 und 19 Jahren können sich mit eigenen kammermusikalischen Werken um einen von bis zu vier Plätzen bewerben.
Klassik heute
10. Jan Koetsier-Wettbewerb für Blechbläserquintett
Blechbläserquintette aus Spanien, Österreich, England, Polen, Ungarn und Deutschland wetteifern am 12. November 2016 um die Preise im renommierten Internationalen Jan Koetsier-Wettbewerb, der in diesem Jahr zum zehnten Mal durchgeführt wird.
Twitter
Classic FM @ClassicFM Our new release featuring 66 of Mozart's best-loved pieces to celebrate his 225th anniversary – it's @johnsuchet1's new Album of the Week!
Top Classical News @topcmnews Why is a German orchestra's planned performance in Turkey so controversial? http://bit.ly/2e3LVgb #ClassicalMusic
Royal Albert Hall @RoyalAlbertHall 📢 NEW SHOW! Internet sensations @pianoguys are heading to the Hall on 3 June! Book your ticket now: http://bit.ly/2f3NzRq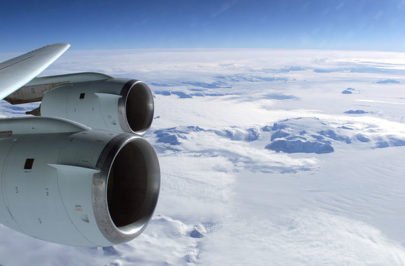 Photo: NASA/Wikimedia Commons