In today's classical music news, Radio 3 creates Free Thinking Festival to examine 'The Speed of Life', and the Philharmonis Chorus opens its doors to young vocalists. Conductor Elim Chan made her debut with the Royal Scottish National Orchestra, along with two other Brazilian musicians who will make their Israeli debut with the Rishon Lezion Symphony Orchestra. An Iraq- born cellist was almost barred from performing with the Budapest Festival Orchestra in the United States. On this day in music history, violinist Fritz Kreisler was born in 1875, and the Roman Carnival Overture was performed by Berlioz at the Salle Herz in Paris in 1844.
The Strad
Iraq-born Budapest Festival Orchestra cellist almost barred from US tour
 A member of the Budapest Festival Orchestra (BFO) was almost prevented from taking part in a forthcoming tour of the US by confusion surrounding President Trump's temporary travel ban, affecting citizens from seven Muslim-majority countries – Iran, Iraq, Libya, Somalia, Sudan, Syria and Yemen.
The Jerusalem Post
CLASSICAL MUSIC: BRAZIL IN ISRAEL
Next week, two Brazilian musicians will make their Israeli debut with the Rishon Lezion Symphony Orchestra – conductor Roberto Minczuk and pianist Jean- Louis Steuerman. The program features pieces by Sergiu Natra, Villa- Lobos and Rachmaninov.
The Violin Channel
Fritz Kreisler was Born On This Day in 1875
Austrian-born violinist and composer Fritz Kreisler was born on this day in 1875 – 142 years ago. He is widely regarded as one of the finest violinists of all time – remembered for his characteristic sweet tone, charm and expressive phrasing.
Rhinegold
Philharmonia Chorus expands Student Singer Scheme
Established four years ago, the scheme is open to those studying singing at music college and recent graduates, as well as those studying privately with a view to becoming professional singers. Richard Harding, chair of the Philharmonia Chorus, describes the Student Scheme as the 'first rung on the professional ladder'.
Rhinegold
Radio 3 Free Thinking Festival to examine 'The Speed of Life'
Amongst other things, the festival will consider whether we need more calm in today's fast-paced world and if digital technology is creating a world of workaholics.
San Fransisco Classical Voices
Hot Air Festival Sends Up Trial Balloons
The Hot Air Music Festival in San Francisco has become a launch pad for a number of new music groups over the years. The festival is largely an expression of the San Francisco Conservatory of Music and was founded by three SFCM students in 2010.
Broadway World
SBCO Releases Music Study Results on Cognitive Benefits of Classical Music
Live classical music performances offer greater therapeutic value for individuals suffering cognitive or neurological impairment than do classical music recordings, according to the results of an innovative study recently undertaken by the Santa Barbara Chamber Orchestra (SBCO).
TVO
Bamberger Symphoniker: 100 Musiker gehen auf große USA-Tournee
Neun Städte, von der Ost- an die Westküste. Die wichtigsten Stops dabei: New York, Miami und Los Angeles.
Der Tagesspiegle
Chorgesang in all seinen Facetten
Von altchristlicher georgischer Polyphonie bis zu poppigen Songs mit lockerer Choreographie: Der Auftakt zum Berliner "Fest der Chorkulturen" in der Philharmonie.
Berliner Zeitung
Grand Scores Award Berlin Bezaubernde Momente mit Musik
Lalo Schifrin hat Filmmusiken komponiert, die sich in den Gehörgängen der Kinobesucher festgesetzt haben und noch lange nach dem Ende der Vorstellung da nicht herauszubekommen sind.
Klassik
Dirigent Marc Minkowski mit Goldener Mozart-Medaille ausgezeichnet
Der französische Dirigent Marc Minkowski ist mit der Goldenen Mozart-Medaille ausgezeichnet worden. Es handelt sich hierbei um die höchste Auszeichnung, die von der Stiftung Mozarteum vergeben wird.
Le Figaro
Victoires de la musique classique : Thierry Escaich compositeur star
L'artiste a obtenu pour la quatrième fois le titre de meilleur compositeur de l'année. Son oratorio autour de la bataille de Verdun a séduit le jury grâce à un parti pris contemporain.
Le Monde
Il faut sauver le précieux instrument de la Sorbonne
Sauvegarder l'orgue de la Sorbonne, ou SOS, tel est le nom en forme de cri d'alarme de l'association consacrée au sauvetage du précieux instrument de la chapelle de la Sorbonne, classé monument historique et dans un état de délabrement critique.
El Mundo
Auditorio Nacional: un 'sketch' de Miguel Rellán para que los móviles no saboteen más la música
Los móviles y la música clásica, nuevo capítulo: después del drama (el día que William Christie expulsó a un espectador al que le sonó el teléfono en pleno Mesías), llega la comedia. Ayer, en el mismo escenario, en el Auditorio Nacional, el actor Miguel Rellán se hizo pasar por el director de orquesta Jonathan Nott y se dirigió al público.
Twitter
Music History  @today_classical #Today in 1844 FP of #Berlioz' Roman Carnival Overture at the Salle Herz with Berlioz conducting in Paris. #MusicHistory #classicalmusic
Classical Music News @ClassicalMusic Young conductor makes Scottish debut. Two weeks later, she's back. http://dlvr.it/NGrYhT  #ClassicalMusic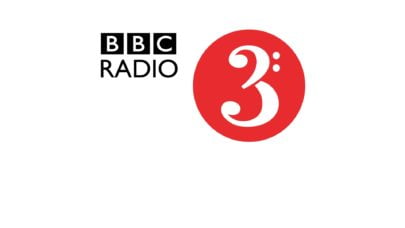 Image: BBC Radio 3