In today's Classical News, read an obituary of Holocaust survivor and renowned harpsichordist, Zuzana Růžičková, who died last week, aged 90.  The ISM Trust launches Primary Music Toolkit, and the Maxwell Quartet have won the ninth Trondheim International Chamber Music Competition.
Classical Music Magazine
Zuzana Růžičková (14 January 1927 – 27 September 2017)
Czech harpsichordist Zuzana Růžičková has died aged 90.  A key figure in the revival of the harpsichord and a devotee of Bach, Růžičková's career is all the more remarkable given that she survived internment in three concentration camps in her teens.
Music Teacher
ISM Trust launches Primary Music Toolkit
The ISM Trust, supported by the Schools Music Association (SMA), has released a Primary Music Toolkit, which aims to help primary school teachers become more confident in teaching music in the classroom.
The Strad
Scottish quartet wins jury and audience prizes in Trondheim
The ninth Trondheim International Chamber Music Competition, running alongside the Chamber Music Festival in Trondheim, Norway, was won by the Scotland-based Maxwell Quartet.
The Sydney Morning Herald
Sydney Symphony Orchestra board's dramatic u-turn on same-sex marriage
After days of turmoil and anger that threatened to tear the Sydney Symphony Orchestra apart, the orchestra's board has staged a stunning back-flip on the issue of same-sex marriage, admitting their neutral position was "misjudged".
CBC News
Meet the Canadian composer who's created a basketball symphony for the TSO
Jared Miller doesn't remember a time when he didn't love music. "I can't even use words to convey how much I love music and all types of music," Miller told CBC's Our Toronto. "So to have the privilege to create it and to play it is really something special in my mind."
Klassik.com
Medienpreis Leopold für vier Kinderproduktionen
Köln, 03.10.2017. Der Verband deutscher Musikschulen (VdM) hat zusammen mit dem Bundesjugendministerium im Funkhaus Köln den Medienpreis "Leopold" verliehen.
Klassik Heute
Sonderpreis beim Deutschen Dirigentenpreis 2017 für Vladimir Yaskorski
Der 1. Kapellmeister des Theaters Plauen-Zwickau Vladimir Yaskorski hat beim Deutschen Dirigentenpreis 2017 den Sonderpreis für die beste Interpretation eines Werkes des 20./21.
Die Zeit
Hightech in preußischem Rokoko
Nach sieben Jahren Bauzeit präsentiert sich die restaurierte Berliner Staatsoper Unter den Linden als großer Wurf.
Codex Flores
Standards für Instrumenten-Innenmessungen
Im Projekt Musices durchleuchten Fraunhofer-Forscher per 3D-Computertomographie historische Musikinstrumente aus der Sammlung des Germanischen Nationalmuseums.
Twitter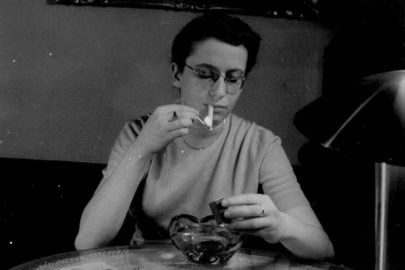 Image: Zuzana Růžičková