Telegraph
Former concert pianist battles to keep home in Tube station car park
Anne Naysmith was the protégé of some of the most revered figures in classical music, including Sir Adrian Boult and Harold Craxton.
The Desert Island where Bach beats the Beatles
Tonight's Desert Island Discs Prom will speak volumes about our musical tastes, says Ivan Hewett .
Guardian
Violinist and music teacher who enjoyed several years playing with the Hallé Orchestra in Manchester
Coldplay join the paraorchestra of disabled musicians for closing ceremony
Classical maestro Charles Hazlewood's 'paraorchestra' is set to take centre stage at the Paralympics
Classic FM
Neuroscientist turns brain waves into music
Columbia-based neuroscientist and musician David Sulzer has turned brain waves into a musical composition
Benedetti beats Bieber, storms pop charts
'The Silver Violin', Nicola Bedetti's new album, has made it to no. 36 in the UK official album charts, coming ahead of pop artists like Justin Bieber.
Classical music organisations shortlisted in Lever Prize 2013
The North West Business Leadership Team today announced their shortlist of arts organisations nominated for the Lever Prize, a £10,000 cash award.
Arts Journal: Slipped Disk
Seal saves concert for sick conductor – yet again
Michael Seal stepped in tonight at Redefin to conduct the second tour concert with the City of Birmingham Symphony Orchestra after Andris Nelsons was rushed to hospital upon collapsing in rehearsal at the Rheingau Festival.
New York Times
Hal David, Songwriter, Is Dead at 91
Hal David, the Oscar- and Grammy-winning lyricist who in the 1960s and '70s gave pop music vernacular the questions "What's It All About?," "What's New, Pussycat?," "Do You Know the Way to San Jose?" and "What Do You Get When You Fall in Love?," died on Saturday in Los Angeles. He was 91 and lived in Los Angeles.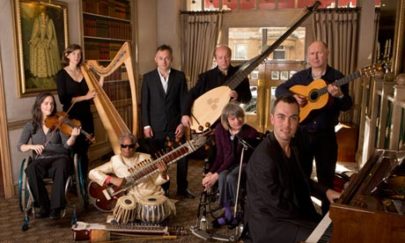 Guardian