In today's news:  Detroit Symphony Competition began for female composers, Birmingham Conservatoire student beats world record, Thomas Brandis and Kishori Amonkar have died, new music director for England's Yehudi Menuhin School, piano celebrations in the Tiroler Festspiele Erl starts in April, Philips Collection piano-violin duo brings mature eloquence, Dance Camera West Presents 16th Annual Dance Media Film Festival, and restriction for re-opened Berliner Staatsoper.
Pizzicato
Detroit Symphony opens competition For female composers
The Detroit Symphony Orchestra (DSO) has launched the ninth annual Elaine Lebenbom Memorial Award for Female Composers.
Rhinegold
Birmingham Conservatoire student sets world record
Birmingham Conservatoire student Alistair Rutherford has broken the Guinness World Record for the fastest half marathon dressed as a musical instrument.
The Strad
Former Berlin Philharmonic concertmaster Thomas Brandis has died aged 81
Thomas Brandis, who served as a long-time first concertmaster of the Berlin Philharmonic, has died at the age of 81.
The Guardian
Rameau's Les Fêtes d'Hébé: making a song and dance about it
This week the Royal College of Music is staging a UK premiere of an opera so successful that it had 80 performances in its first year in France and four revivals over the following three decades.
The Violin Channel
England's Yehudi Menuhin School announce new Director of Music
The Yehudi Menuhin School has announced the appointment of conductor and composer Oscar Colomina i Bosch as their new Director of Music
The Times of India
Kishori Amonkar: Our music is fifth Veda
The singer who initiated the rasika into the journey of an in-depth swara and laya is no more-at Kamani Auditorium to come into the auditorium and wait for the melody called Gana Saraswati Kishori Amonkar was to be in the pathway of the rite of passage and taste the beauty of a raga as a living being.
klassik.com
Spielbetrieb in Berliner Staatsoper nach Wiedereröffnung nur mit Einschränkungen?
Die sanierte Staatsoper Unter den Linden wird nach ihrer Wiedereröffnung, die derzeitigen Plänen zufolge Anfang Oktober erfolgen soll, nicht voll bespielbar sein.
klassik-heute
Erstmals Klaviertage der Tiroler Festspiele Erl 6.-9. April 2017
Von Donnerstag, 6. April 2017, bis Palmsonntag, 9. April 2017, finden erstmals die Klaviertage der Tiroler Festspiele Erl im Festspielhaus statt.
Sueddeutsche Zeitung
Volk grölt, Schweine tanzen, Solisten jammern
Eindrucksvolle Musik, aber das Libretto lässt sich nicht retten: Mussorgskys "Der Jahrmarkt von Sorotschinzi" in Berlin.
The Washington Post 
Piano-violin duo brings mature eloquence to Phillips Collection
When chamber music comes together, there's really nothing like it: expert individuals working as one to achieve something greater than could be achieved alone.
Broadwayworld
Dance Camera West presents 16th Annual Dance Media Film Festival
Committed to fostering and promoting the vibrant art of dance and dance on film from around the globe, Dance Camera West presents the 16th Annual Dance Media Film Festival, a public event incorporating dance explored through film and live performance.
Twitter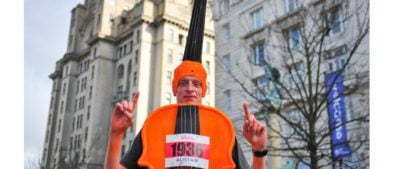 image: Rhinegold