Gramophone
Covent Garden withdraws soprano three days before starring debut
Jennifer Rowley replaced by Patrizia Ciofi in Royal Opera's new Robert le diable
Classic FM
Tine Thing Helseth announces new smartphone app
A new smartphone app from Norwegian trumpeter Tine Thing Helseth has been announced, with Helseth playing a launch concert in New York.
The Guardian
Louis de Bernières on how finding a wooden flute in a car boot sale led to his new play about the composer's life and works
Slipped Disc
Exclusive: top maestro warns of Asianisation and tabloidisation of classical music
Franz Welser-Möst, music director of the Vienna Opera and the Cleveland Orchestra, used the bicentennary of the Gesellschaft der Musikfreunde to deliver a reasoned, well-rounded and altogether scathing analysis of the state of classical music in 2012.
Franz Welser-Möst part 2: We must shun cultural 'superiority'
Here's the second part of FW-M's keynote on the state of classical music 2012.
Classical Music Magazine
British Composer Awards announced
The British Composer Awards 2012 ceremony was held at the Goldsmith's Hall in the City of London last night, with some familiar and some new names in among the winners.
Andrew Dixon stands down from Creative Scotland
Creative Scotland today announces that Andrew Dixon has taken the decision to stand down from the post of Chief Executive at Creative Scotland and make way for a new Chief Executive to lead the organisation through an important period of change.
The Telegraph
Dress up for the theatre – it's a matter of good manners
Rupert Christiansen explains why he is broadly on Italian fashion designer Valentino Garavani's side over the question of Britain's poorly-dressed theatre audiences.
LA Times
Carrie Underwood will play Maria in NBC's 'Sound of Music' remake
If you've been wondering how Carrie Underwood looks in a nun's habit, you'll find out soon enough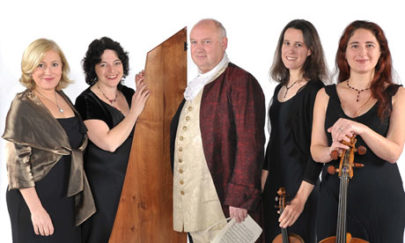 The Guardian