The Guardian
La Scala blacklists veteran music critic
Milanese opera house revokes free pass for journalist Paolo Isotta after reviews 'used as weapons against artists'
Gramophone
BBC NOW presents concerts for the deaf community
A new series of free events in February will make music accessible for deaf and hard of hearing children and adults
Classic FM
Eric Whitacre's Virtual Choir smashes fundraising target
The choral conductor-composer has smashed the fundraising target for his Virtual Choir 4 project, raising $122,555 by yesterday's deadline.
NPR News
From A Land Where Music Was Banned — To Carnegie Hall
In Afghanistan, there was no sound of music when the Taliban ruled from 1996 to 2001. The Islamist militants destroyed music CDs and instruments and even jailed musicians.
Washington Post (found through Musical Chairs)
Coughing, cell phones, Twitter and other taboos of opera-going
At a recent performance of "Tristan und Isolde" in Dallas, legendary tenor Jon Vickers stopped singing to yell at a coughing member of the audience, "Shut up with your damned coughing!" — and, amazingly, the incident is captured for posterity on audio.
The Strad
Violinist Anne Akiko Meyers has been granted exclusive lifetime use of the 1741 'Vieuxtemps' Guarneri 'del Gesù' following its recent purchase by an anonymous buyer.
Planet Hugill
Spitalfieds Music Summer Festival
Spitalfields Music Summer Festival runs from 7 June to 22 June 2013 and is a fascinating mix of contemporary music, community events and period performance, with some events mixing everything up.
International Classical Music Awards
The Winners of the International Classical Music Awards – ICMA 2013
The Jury of the International Classical Music Awards – ICMA announced the winners for 2012.
Music Industry News
Universal Media And Royalty Clouds Announce A New Advertising Partnership For Crowdfunding
Royalty Clouds, believed to be the first royalty-based crowdfunding platform in the U.S., and Universal Media Consultants have established and partnered on a new advertising system for crowdfunders.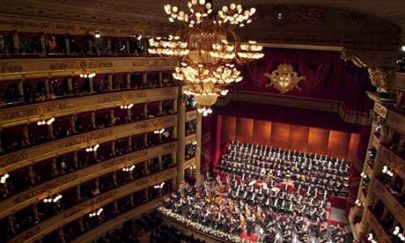 The Guardian