Classical News
In today's news, a video of an opera singer performing during a scan revealed, NHS choir that beat Justin Bieber to the UK's Christmas number one spot in 2015 signs film deal & Glastonbury's Pyramid Stage will be decorated with a giant lightning bolt in tribute to David Bowie.
The Telegraph
Real-time MRI captures incredible video of opera singer performing during scan
Researchers at the Freiburger Institute for Musician's Medicine have revealed what really goes on inside an opera singer's mouth when they perform.
BBC News
NHS choir signs film deal after topping chart at Christmas
The NHS choir that beat Justin Bieber to the UK's Christmas number one spot in 2015 has signed a film deal to tell its story. The Lewisham and Greenwich NHS Choir beat the Canadian singer after he urged his 72 million Twitter followers to buy its charity single, A Bridge Over You.
Glastonbury to honour David Bowie and Prince
Glastonbury's Pyramid Stage will be decorated with a giant lightning bolt in tribute to David Bowie, organiser Emily Eavis has told the BBC. The metal sculpture, inspired by the sleeve for Bowie's Aladdin Sane album, will hang above acts like Coldplay and Adele when they play the stage in June.
The Guardian
The best classical concerts and opera of summer 2016
Oedipus finally reaches Britain, there's a Messiaen marathon in Suffolk, Opera North's Ring hits the road – and John Luther Adams summons up a deluge.
The Strad
Banff International String Quartet Competition 2016 names 10 shortlisted ensembles
The 12th Banff International String Quartet Competition has named the 10 string quartets shortlisted to take part in its live rounds.
Classical Music Magazine
Monteverdi Choir & Orchestras announce plans to mark Monteverdi's 450th anniversary
The ensembles will present L'Orfeo, Il ritorno d'Ulisse in patria and L'incoronazione di Poppea in concert performances. They will also perform the Vespers at Basilica dei Frari, Venice, as well as working alongside musicologists and experts in Monteverdi during the anniversary year.
Roger Vignoles announced as accompanist for 2016 International Opera Awards
Roger Vignoles will be accompanist at the 2016 International Opera Awards ceremony, which will take place on 15 May at the Savoy Theatre. He will accompany Stuart Skelton, Anna Bonitatibus and a number of other past and present International Opera Awards finalists and winners.
The Spectator
Royal Opera's Tannhäuser is one of the ugliest stagings I have set eyes on
Cursed, or perhaps blessed, with almost no visual memory at all, I had almost completely forgotten what the Royal Opera's current Tannhäuser, directed by Tim Albery and with set designs by Michael Levine, looks like. Or perhaps it was the natural tendency to repress the memory of unpleasant experiences.
Klassik Heute
Dirigentenwettbewerb "The Mahler Competition" beginnt in Bamberg
Vom 6. bis 13. Mai 2016 veranstalten die Bamberger Symphoniker – Bayerische Staatsphilharmonie zum 5. Mal ihren Dirigentenwettbewerb The Mahler Competition. Der Wettbewerb ist ab der Hauptrunde am 9. Mai öffentlich. Der Eintritt zu den öffentlichen Runden in der Konzerthalle Bamberg ist frei.
Music Heute
Staatstheater Nürnberg: Neue Saison mit Wagner-Opern und Brahms-Konzerten
Die Nürnberger Oper eröffnet die Spielzeit 2016/17 mit Mussorgskis "Boris Godunow" in einer Neuinszenierung von Peter Konwitschny. Zusammen mit Generalmusikdirektor Marcus Bosch realisiert der 71-Jährige das Stück in der Urfassung von 1869, wie das Staatstheater am Mittwoch mitteilte.
Klassik.com
Ensemble Ludus instrumentalis gewinnt Förderpreis Alte Musik
Der Förderpreis Alte Musik, der von der Akademie für Alte Musik im Saarland und dem Saarländischen Rundfunk vergeben wird, geht in diesem Jahr an das in Köln beheimtate Ensemble Ludus Instrumentalis.
Twitter
IntArtsManager @IntArtsManager IAM's editor is 1 of the 15 women to be selected for the first University Women in the Arts http://bit.ly/1rzgzFi 
Royal Opera House @RoyalOperaHouse Król Roger @TheRoyalOpera and Woolf Works @TheRoyalBallet nominated for South Bank Sky Arts Awards
Bernhard Neuhoff @BernhardNeuhoff Classical music sponsored by Pop stars: @justinbieber donates $ 25,000 to opera house http://blogs.wfmt.com/offmic/2016/05/02/justin-bieber-donates-25000-to-toronto-based-baroque-opera-company-opera-atelier/ … via @dexdexterex
EUYO @EUYOtweets Happy 10yr anniversary to our Partner @Grafenegg #music #festival. Looking forward to playing for our friends @austriainuk tonight.
Music News & Facts @musicnews_facts Today is the 28th birthday of a massively successful act and an outstanding singer/song-writer. #HappyBirthdayAdele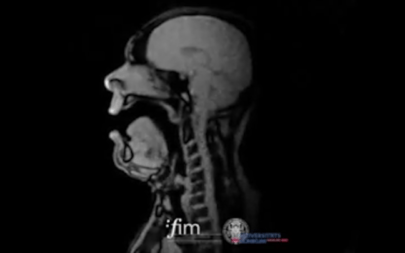 Photograph: FIMM