In today's news: the sound painter, Opera of Toulon strikes, RPS Music Awards Shortlist announced, Celeb-facts of the Folk Awards, Viola Tabea Zimmermann wins ICPA Award, interview with violinist Andres Cardenes, Royal Opera House 2017/18 Season announced, Award for cellist Isserlis, Musikmesse Frankfurt begins, pre-sales tickets for the Elbphilharmonie season 17/18 begins, and confronting Anti-Semitism in Russia through music.
BBC
Does Lady Gaga's music make you think of pink stripes and orange triangles? Is Tuesday female and Sunday male? What do you mean, no?
10 celebs you didn't know were folk fans
Yes that's right – there are some secret folk fans out there and we've put the hard work in to see who they are. Prepare to be shocked at these secret folkies.
Rhinegold
Shortlists announced for RPS Music Awards 2017
The shortlists for the Royal Philharmonic Society (RPS) Music Awards 2017 have been announced.
The Strad
Violist Tabea Zimmermann wins Artist of the Year at ICPA Awards
The International Classical Music Awards, given annually to the year's finest classical artists and recordings, were announced on 1 April at a ceremony in the Leipzig Gewandhaus, Germany.
The Violin Channel 
Violinist Andres Cardenes – "Preparing for the Premiere of a New Work"
In a VC-exclusive blog, Andres talks us through his preparation for performing a new work – alongside a living composer.
ROH
Royal Opera House 2017/18 Season announced
The Royal Ballet and Royal Opera's programme for the coming Season include world premieres, major new productions and classic revivals.
Kulturradio RBB
Cellist Isserlis bekommt Preis der Dresdner Musikfestspiele
Steven Isserlis wird für sein besonderes Engagement in der Musikvermittlung und die Förderung angehender Profimusiker geehrt.
concerti
Die Musikmesse in Frankfurt öffnet heute ihre Tore. Ein innovatives Programm soll den radikalen Veränderungen der Musikbranche trotzen
Die Welt
Neue Karten für neues Elbphilharmonie-Glück
Karten für die Elbphilharmonie sind begehrt. Am Dienstag beginnt bei ProArte nun der Vorverkauf für die Abo-Konzertreihen der kommenden Saison.
Broadwayworld
Get ready to guffaw! Meet the full company of Present Laughter, opening tonight on Broadway
Present Laughter, starring Academy Award- and two-time Tony Award-winner Kevin Kline in his triumphant return to Broadway, opens tonight, April 5th, at the St. James Theatre.
npr
Confronting Anti-Semitism in Russia, in words and then music
During the 1950s and early '60s, the Soviet Union went through a period called "the thaw."
pizzicato
The choir and the orchestra of the Opéra de Toulon are on strike today.
Twitter: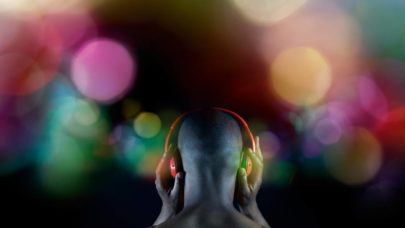 Image: BBC