In today's news: Composers tell Neil Fisher how to write a contemporary opera, a new community production by Howard Moody will premiere at Glyndebourne, and the Cumnock Tryst Festival returns this October. The Singapore Symphony Orchestra looks to the future. A historic piano collection is expected to sell for£1 million. Fabio Luisi will take over the Dallas Symphony, a portrait of an all men's choir looking for a new director, the opening of the Munich Biennale. The ballet of the Dresden Semperoper wins the Taurus award. A portrait of Mai Khoi and her political resistance and a piece on instrument luthiers.
The Times
Ask for help, don't annoy the audience, and it's no use trying to be funny
With a spate of new operas premiering this summer, composers tell Neil Fisher how to get it right (they hope).
Glyndebourne
Agreed – a new community opera for 2019
A new large-scale community opera by Howard Moody will premiere on the main stage at Glyndebourne in March 2019.
Rhinegold
James MacMillan's Cumnock Tryst festival programme announced
The Cumnock Tryst festival, created and run by Sir James MacMillan, returns for its 5th year this October.
Bachtrack
Looking to history and innovating for the future: Singapore Symphony's 40th anniversary season
In 2018/19, Singapore Symphony Orchestra (SSO) celebrates its 40th Anniversary Season. Lan Shui will step down after a very successful 22-year relationship with the orchestra, in which he raised the profile of the ensemble significantly through touring and recordings (a search for his successor is underway).
Express.co.uk
Historic piano collection could fetch £1 million at auction
More than 110 pianos owned by classical music enthusiast Charles Colt are tipped to sell for a seven-figure sum. A collection that started with a £6 piano could soon sell for £1 million at an auction.
New York Times
Fabio Luisi Will Follow Jaap van Zweden as Conductor in Dallas
The maestro pipeline between Dallas and New York is now flowing in both directions. The Dallas Symphony Orchestra announced on Monday that it has chosen a successor to Jaap van Zweden, who built its reputation over the past decade and takes the helm of the New York Philharmonic next season.
Süddeutsche Zeitung
Dümpeln ohne Frauen und Dirigent
Das Willkommen auf der Homepage gibt die Ausrichtung gleich bündig wieder. Ausdrücklich begrüßt werden dort die "Sehr geehrten Herren".
BR Klassik
Berührend komisch und Laut-Aggressiv
Wer an diesem Wochenende alle Premieren der Münchener Biennale besuchen wollte, musste eine logistische Meisterleistung vollbringen – Uraufführung folgte auf Uraufführung.
Klassik.com
Semperoper Dresden: Europäischer Kulturpreis Taurus für Ballett
Das Ballett der Sächsischen Staatsoper Dresden ist am vergangenen Wochenende mit dem Europäischen Kulturpreis "Taurus" geehrt worden.
Le Monde
Mai Khoi, la voix de la dissidence du Vietnam
Sur scène, son visage pâle se découpe dans l'ombre. Armée de sa guitare, accompagnée d'envoûtantes percussions et d'un saxophone, elle chante, dans un crescendo presque dissonant : « A l'intérieur ; tu as le temps de penser, tu as le temps de te repentir, de regretter (…) d'avoir été un traître à la nation, de maintenir le peuple dans le noir et de l'oppresser. »
France musique
Un alto dérobé au salon Musicora
Le salon Musicora, qui se tenait ce week-end à Paris, se termine sur une fausse note.
Twitter
Violinist Sofiá Gómez Alberto has won the Junior Guildhall's most prestigious award, the Lutine Prize. https://t.co/TBvFnfcKHV

— Classical Music (@ClassicalMusic_) June 4, 2018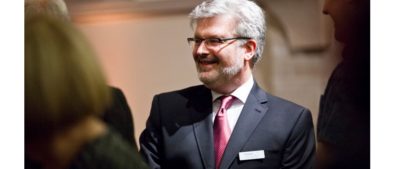 Sir James MacMillan at the 2014 festival © Robin Mitchell