Classical News
In today's classical news, Royal Philharmonic Society announced a new award, Henderson Chamber Ensemble Award. Nevill Holt Opera is the winner for the best festival and event in 2016. Blake Pouliot, 22 years old Canadian violinist, has been awarded 1st prize at the 2016 Montreal Symphony Orchestra Manulife Strings Competition. Also, the finalists of International Classical Music Awards 2017 has been announced.
Classical Music Magazine
RPS announces new chamber award
The Royal Philharmonic Society has announced a new award for emerging, UK-based chamber ensembles. Winners of the RPS Henderson Chamber Ensemble Award will receive £5,000 to develop performance opportunities.
Opera Now Magazine
Nevill Holt wins best festival award
Nevill Holt Opera won the prize for best festival and event 2016 at the Leicester and Leicestershire Tourism Awards.
Grange Festival site to be restored to Arcadian design
Landscape architect Kim Wilkie has been commissioned to restore Hampshire's Grange Park to its original 18th century Arcadian design in time for the Grange Festival's inaugural season.
The Violin Channel
Prizes Awarded at Canada's Montreal Symphony String Competition
22 year old Canadian violinist Blake Pouliot has been awarded 1st prize at the 2016 Montreal Symphony Orchestra Manulife Strings Competition.
Pizzicato
ICMA Announces Finalists For 2017
The ICMA Jury is progressing in the voting procedures for the Audio and Video Awards 2017.
mdr.de
Bob Dylan will bei der Verleihung des Literaturnobelpreises eine Rede verlesen lassen. Sängerin Patti Smith werde außerdem am Tag der Preisübergabe (10. Dezember) Dylans Song "A Hard Rain's A-Gonna Fall" in Stockholm singen.
Deutschlandradio Kultur
Der Bundestag hat ein großes Maßnahmenpaket zur Förderung von Rock, Pop und Jazz beschlossen. Doch davon profitieren vor allem die sogenannten Leuchttürme, etablierte Veranstaltungen wie das Reeperbahnfestival. Kleinere Clubs gehen hingegen oft leer aus.
Sueddeutsche Zeitung
Spanischer Opernsänger Startenor José Carreras wird 70 Jahre alt
Luciano Pavarotti empfand sein Timbre als das schönste aller Tenöre nach dem Zweiten Weltkrieg: José Carreras wird 70. Sein Resümee nach 46 Opernjahren: "It was a lot of fun."
Welt
Spotify-Daten: Weihnachtsmusik überall, so schnell kam es über uns
Weihnachten beginnt bei Spotify jedes Jahr am 19. November – dann stellen sie nämlich in Browse die Rubrik "Weihnachten" live. Die Nutzungsdaten, die der Musikdienst aus diesen Streams herausbekommt, zeigen uns, wie der Weihnachtskonsum bei den Hörern anstieg.
20 Minutes
Ventes de manuscrits originaux de Dylan et Clapton
Des manuscrits originaux de Bob Dylan et Eric Clapton vont être mis aux enchères le 10 décembre par la maison Sotheby's lors d'une vente à New York qui comprendra également des objets ayant appartenu aux Beatles et à Elvis Presley.
Twitter
3sat Kulturzeit @kulturzeit Jochen Sandig wird Intendant der Ludwigsburger Schlossfestspiele. http://www.3sat.de/?190260
The Violin Channel @violinchannel ow.ly/8QYA306PZBH MANIC MONDAY | Nielsen International Flute Competition's 'Surprise Visitor' [VIDEO]
Music History @today_classical #Today in 1956 Birth of Polish #pianist Krystian #ZIMERMAN #MusicHistory #classicalmusic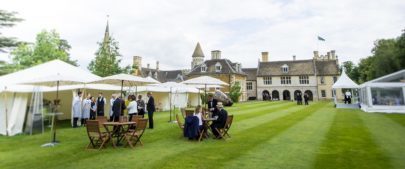 Photo: Rhinegold Publishing/ Nevill Holt