The Times
Daniel Harding on the truth behind the La Scala ban of an opera critic
For a top-flight classical conductor, Daniel Harding is surprisingly well-versed in coping with savage criticism.
BBC News
The Turkish pianist 'Lisztifying' Pink Floyd classics
Turkish pianist Aysedeniz Gokcin's love of classical music – and classic rock – has inspired her to release an album which features Pink Floyd songs reworked into the style of 19th Century Hungarian composer Franz Liszt.
Classic FM
The Sixteen announce Choral Pilgrimage 2013
The Voices of Classic FM are bringing choral music back to sacred buildings around the UK and Ireland in a programme of 34 concerts.
Music Teacher Magazine
Cardiff and Newport music services face losing funding
Cardiff City Council is proposing to end its subsidy of music lessons in schools by cutting its £151,000 grant to the Cardiff County and Vale of Glamorgan Music Service.
Jessica Duchen's Classical Music & Ballet Blog
Daniil Trifonov, 21-year-old winner of the Tchaikovsky Competition and general piano marvel of the best kind, has been signed by DG.
Music Week
iTunes launches Classical Essentials campaign
iTunes has launched a classical 'Essentials' campaign providing a list of 30 must-own albums from the genre.
Streaming music subscriptions hit 500k in France
Half a million people now pay for a streaming music subscription in France, with streaming now accounting for more than a third of digital music revenues in the country.
The Guardian
Pirate sites are raking in advertising money from some multinationals
Illegal music download sites pocket large sums of ad revenue without investing in the content's development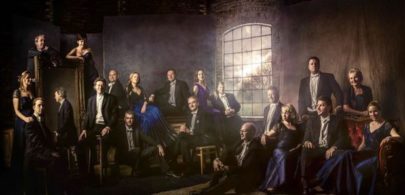 Classic FM