Urban Development and Island Records announce partnership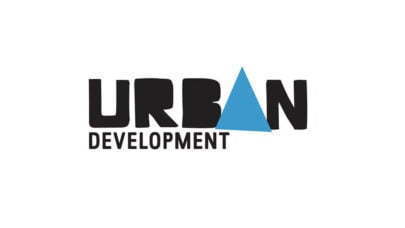 Music charity Urban Development and Island Records have partnered to support artists with development funding. In addition to funding, the partnership will also provide exceptional young artists with mentoring and expertise at a crucial stage in their career. The partnership is led by Urban Development's Pamela McCormick and Island Record's Alex Boateng, who simultaneously worked at both organisations at the start of his career.
---
Cellist Raphaela Gromes wins Freistaat Art Prize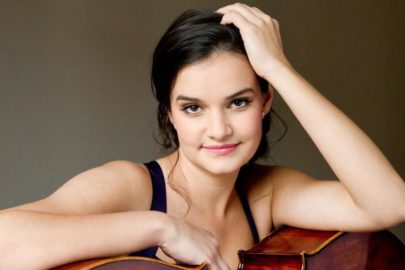 The Bavarian Ministry of Art has announced that the 28-year-old Munich-based cellist Raphaela Gromes will receive a €6,000 Freistaat Art Prize, an award for young up-and-coming artists living in Bavaria. Gromes's fellow prize-winners are organist Angela Metzger and ballet dancer Alexsandro Akapohi. Gromes, who studied at the Mendelssohn-Bartholdy-Hochschule in Leipzig with Peter Bruns, at the Musikhochschule in Munich with Wen-Sinn Yang, and at the University of Music and Performing Arts in Vienna with Reinhard Latzko, is a former first prize winner at the Kulturkreis Gasteig competition in Munich (2012, 2016) and the international Concorso Fiorindo Turin (2013) among other contests.
---
US-Jugendorchester beschließt Young Euro Classic
Mit einem umjubelten Auftritt des National Youth Orchestra of the USA unter Leitung von Antonio Pappano hat am Dienstagabend das Festival Young Euro Classic geendet. Der britisch-italienische Dirigent, der als Teenager in die USA kam, gastierte jetzt erstmals bei dem internationalen Jugendorchestertreffen im Konzerthaus Berlin. Als Solistin in Hector Berlioz' Liederzyklus "Les nuits d'été" sprang kurzfristig die Mezzosopranistin Magdalena Kožená ein. Sarah Connolly, die ursprünglich für den Part vorgesehen war, hatte wegen einer Erkrankung abgesagt.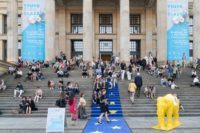 Young Euro Classic ends with US Youth Orchestra concert
The Young Euro Classic festival ended on Tuesday evening with a highly acclaimed performance by the National Youth Orchestra of the USA conducted by Antonio Pappano. The British-Italian conductor, who came to the USA as a teenager, gave his first guest performance at the International Youth Orchestra Meeting in the Konzerthaus Berlin. As soloist in Hector Berlioz's song cycle "Les nuits d'été", mezzo-soprano Magdalena Kožená took over at short notice. Sarah Connolly, who was originally intended for the part, had cancelled due to illness.