Classic FM
Monteverdi's L'Orfeo will be the next opera to be performed by the Silent Opera company
Designed to be an immersive opera experience, this version of L'Orfeo will feature a performance space that the audience can freely move about in and wireless headphones for each audience member.
A cappella choir The Other Guys aim for Christmas No. 1
The Other Guys, an a cappella choir from St Andrews, have released a festive single entitled 'Christmas Gets Worse Every Year' in a bid to get it to the Christmas No. 1 position. The group are currently at no. 4 in the Amazon download charts.
Rhinegold
Ulster Orchestra consults over future 'to preserve this orchestra'
The Ulster Orchestra has entered into a consultation process with staff and stakeholders that interim chief executive Ed Smith says may lead to 'some losses to the core orchestra and administrative staff'.
The Strad
Violin pedagogue Eta Cohen dies aged 96
The violin teacher born to Jewish immigrant parents dies after a 70 year career, pioneering a new method for teaching beginners.
Limelight
Death of an Orchestra: Orchestra Romantique's swan song
Thoughts on the premature demise of an ensemble whose grand dreams were dashed against the rocks of financial reality.
Slipped Disc
Kirsten Flagstad died 50 years ago today
She was the greatest Isolde for half a century.
The Guardian
The best classical music of 2012
At the Proms, more people got a chance to hear the work of Pierre Boulez than had previously heard it in half a century, thanks to Daniel Barenboim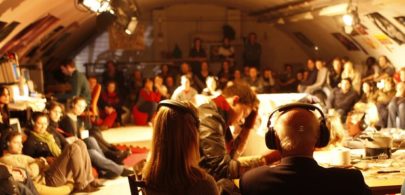 Classic FM