In today's news: a closer look at Classic FM, the numbers are in for British music exports, the winners of the Gilmore Young Artist Awards have been announced, Facebook is negotiating with the music industry, Cardiff doesn't want to be European Capital of Culture anymore and a nude violinist raises body awareness. also in the news: a street artists who turns to opera, no winners at the ARD Violin competition and Silbermann Tage have opened in Saxonia.
The Guardian
Classic FM at 25: The sweet sound of success
When it launched 25 years ago, no-one would have predicted that Classic FM would become the UK's biggest commercial radio station. John Crace goes behind the scenes to find out why Titanic is in, but Gilbert and Sullivan are out
Classical Music Magazine
British recorded music exports at highest level since 2000
British recorded music exports have risen to their highest levels this century, the BPI (British Phonographic Industry) has announced.
2018 Gilmore Young Artists announced
Pianists Wei Luo and Elliot Wuu have been named as recipients of the 2018 Gilmore Young Artist Awards.
The Telegraph
Facebook to pay music industry millions in royalty fees to protect its users from breaking copyright
Facebook is to pay millions in royalty fees to the music industry to protect its users from copyright violation when they upload videos that contain illegal uses of songs.
BBC News
Cardiff pulls out of European Capital of Culture race
Cardiff has ruled itself out of bidding to become European Capital of Culture 2023.
Limelight
Violinist skydives nude for men's body image awareness
Australian violinist Glen Donnelly played Vaughan Williams' The Lark Ascending as he fell 15,000 feet in his birthday suit.
Washington Post
This legendary street artist has done walls, shoes and Bieber albums. Now he's trying opera.
What you see, on the white wall, are elegant sweeping marks, a script you can't quite make out or have forgotten to learn. What the artist hears is music. His name is Marquis Lewis, better known as Retna […]
BR Klassik
ARD-MUSIKWETTBEWERB 2017 FINALE VIOLINE
Kein erster Preis wurde im Fach Violine vergeben. Ein zweiter Preis ging jeweils an den Italiener Andrea Obiso und Sarah Christian aus Deutschland, die auch den Publikumspreis erhielt.
Codex Flores
Rein durch Gedankenkraft komponieren
Forschende der TU Graz entwickeln ein Brain-Computer-Interface (BCI), mit dem sich durch Gedankenkraft Musik komponieren lässt: Aus einer BCI-Methode, die hauptsächlich zum Buchstabieren dient, hat das Team eine entsprechende Anwendung entwickelt.
Musik Heute
Silbermann Tage in Freiberg eröffnet
Wenige Tage nach der Wiedereröffnung des Wohn- und Arbeitshauses von Gottfried Silbermann (1683-1753) haben am Mittwoch in Freiberg (Landkreis Mittelsachsen) die Silbermann-Tage zu Ehren des berühmten Orgelbauers begonnen.
Twitter 
Music History‏ @today_classical
#Today in 1922 FP of Sir Arthur #Bliss' Colour Symphony in England. #MusicHistory #classicalmusic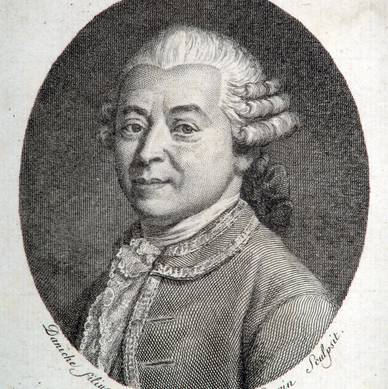 Gottfried Silbermann (1683-17539)