BBC News
Welsh National Opera director defends arts spending
The artistic director of Welsh National Opera (WNO) has defended the public funding given to the arts in Wales.
Classic FM
Richard Clayderman plays for endangered species
Pianist Richard Clayderman has performed at London Zoo to encourage the rarer species to mate in time for Valentine's Day.
LA Times
Detroit Symphony Orchestra Revives Beethoven Festival
The Detroit Symphony Orchestra is launching its first Beethoven festival in 36 years this month.
Planet Hugill
The Oxford University Summer School for Adults is offering the opportunity this summer to learn more about the music of Ralph Vaughan Williams.
Classical Source
The Berliner Philharmoniker Launch Digital Concert Hall App
The Berliner Philharmoniker today announced the launch of a new Digital Concert Hall (DCH) app, a free app available for iPhone (from version 4) and iPad and iPod touch users from the Apple App Store.
Slipped Disc
Just in: Rome orchestra receives huge gift from fashionistas
Nicola and Paolo Bulgari, makers of expensive jewellery, watches and accessories, have announced a 1.2 million Euro donation to Antonio Pappano's orchestra, the Santa Cecilia.
Music Week
Confirmed: Warner buys Parlophone Label Group for £487m cash
Parlophone Label Group has been sold to Warner for £487m in an all-cash transaction, Music Week can confirm.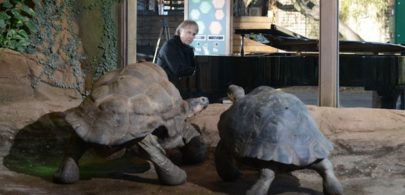 Classic FM