In today's news: Lost John Coltrane recording from 1963 to be released, Scottish composer is awarded with Queen's Medal for Music, the Mayor of London has created a map of the music facilities across London, Shanghai Symphony Orchestra signs to Deutsche Grammophon. Plus an interview with composer Helmut Lachenmann, and theatre and orchestra are discussing digital and #metoo.
The Guardian
'A new room in the Great Pyramid': lost 1963 John Coltrane album discovered
An album of previously unheard original compositions by the legendary jazz saxophonist has been discovered, 55 years after its recording.
The Sunday Post
Scottish composer Thea Musgrave awarded with Queen's medal for music
The 90-year-old received her award at Buckingham Palace during an audience with the head of state. Ms Musgrave said: "Although much of my career has been on an international stage, this Medal represents my British heritage."
Rhinegold
Mayor maps London's music spaces
The Mayor of London, Sadiq Khan, has created a map of the music facilities across London, responding to data which shows that the steady decline in the number of grassroots music venues has stabilised.
Richmond News
Shanghai Symphony signs China's first orchestra record deal
Deutsche Grammophon on Thursday announced a recording contract with the Shanghai Symphony Orchestra in a first global label deal for a Chinese orchestra. Led by China's most celebrated conductor Long Yu, the Shanghai Symphony Orchestra will premiere on the German label next year with a CD of to-be-announced works by Chinese and Russian composers.
Music News
'British artists continue to inspire fans all around the world': BPI reports another stellar year for UK music
BPI chief Geoff Taylor has declared music to be the UK's "international calling card" after new research showed British music accounted for 13% of all music consumed worldwide in 2017. Top-selling albums by the likes of Ed Sheeran, Rag'N'Bone Man, Sam Smith – and classic acts including The Beatles and Roger Waters – are credited with boosting the figures, compiled by the BPI.
Frankfurter Allgemeine Zeitung
Man hat mich immer wieder in eine Ecke gestellt.
Musik heute
Theater und Orchester diskutieren Digitales und #MeToo
Bei der Jahreshauptversammlung des Deutschen Bühnenvereins geht es vom (heutigen) Freitag an um die Themen Digitalisierung und Geschlechtergerechtigkeit.
pizzicato
Asheville Symphony taps Darko Butorac as Music Director
Asheville Symphony (North Carolina) has announced that conductor Serbian born Darko Butorac will become Music Director beginning with the 2018-2019 season.
Twitter
RT sony_classical ""In music one must think with the heart and feel with the brain." – Happy birthday George Szell, one of the greatest conductors of the 20th century, born on this day 121 years ago!🎂🎊 pic.twitter.com/4Jtg1NKzPO"

— Sony Classical UK (@SonyClassicalUK) June 7, 2018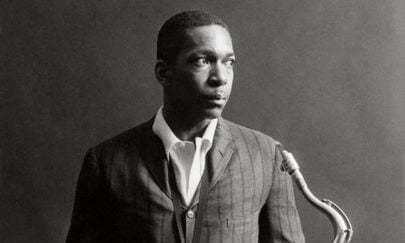 John Coltrane © Chuck Stewart Photography, LLC