Classical News
In today's news, the memorial service for Sir Peter Maxwell Davies will take place on 27 June, the rich music legacy of the Royal family & Anish Kapoor comments Wagner. Also, Juilliard-trained cellist embraces her immigrant story & the rise of the Traditional Cathedral Choir.
Classical Music Magazine
Memorial service for Sir Peter Maxwell Davies
An official memorial for Sir Peter Maxwell Davies, who died on 14 March, will take place at St John's Smith Square on 27 June.
Classical-music.com
Throughout the centuries, monarchs have made their mark on our musical history. From royal commissions, including those for coronations (such as Handel's Zadok the Priest, written for George II in 1727), weddings and funerals (including Purcell's Music for the Funeral of Queen Mary), to works by monarchs themselves (Greensleeves, allegedly by Henry VIII), the royal families of the world have left us a rich musical legacy.
The Guardian
Anish Kapoor on Wagner: 'He was antisemitic and I'm Jewish. Who cares?'
Anish Kapoor has been getting quite a bit of flak for designing the sets for a new production of Tristan and Isolde, Wagner's great opera about two passionately deranged lovers. "Wagner was antisemitic and I'm Jewish," he says. "And many of my Jewish relatives and friends say: 'How can you?' Honestly, in the end, one somehow has to put that aside."
The Telegraph
Something to sing about: the rise of the cathedral girls' choir
More than 20 years ago the Campaign for the Traditional Cathedral Choir (CTCC) warned that the "future of the English choirboy is increasingly in doubt".
The Times
BP v the luvvies: the battle over Britain's biggest corporate sponsor
So were they pushed or did they jump? The debate over fossil fuels and climate change has taken many twists, but one of the oddest must be the enormous significance it has suddenly acquired for the arts world. Besides being many other things, BP is Britain's biggest corporate sponsor of the arts.
kitv.com
Juilliard-trained cellist embraces her own immigrant story
Juilliard-trained cellist Christine Lamprea saw one of her biggest dreams come true last month: She had her first performance ever in Colombia, the country her parents left almost 50 years ago.
Swindon Advertiser
Trailblazers bring pop-up orchestra challenge to Swindon
Musical trailblazers Shaun Buswell and Erik Nyberg are set to take their latest orchestra challenge on tour to ten different locations across England and Scotland, stopping off at Swindon on the way.
Classic FM
Kelsey Grammer: 'I didn't quite have the juice to become an opera singer'
He's best known for playing the psychiatrist Dr. Frasier Crane in the US sitcoms Cheers and Frasier , and as the voice of Sideshow Bob in The Simpsons , but Kelsey Grammer started out thinking he might become a singer.
BR_KLASSIK
Er war eine verlässliche kreative Größe am Kontrabass, und zwar in Jazz-Konzerten und Aufnahmen wie Musical-Produktionen und Orchesterkonzerten: der Bassist Chris Lachotta.
Musik heute
Pianistin Olga Scheps auf Platz eins der Klassik-Charts
Die CD "Satie" von Olga Scheps ist direkt auf dem ersten Platz der deutschen Klassik-Charts eingestiegen.
klassik.com
Toronto Symphony Orchestra: Aufbesserung der Haushaltslage durch Bratschen-Verkauf
Das Toronto Symphony Orchester sucht nach Möglichkeiten, um seine desolate Haushaltslage aufzubessern.
Twitter
LondonCallingUK @LondonCallingUK Win tickets to a London Song Cycle Concert performed by @TheBachChoir http://bit.ly/1VvrLyz 
Top Classical News @topcmnews First pics: Vienna Philharmonic opens home for refugees http://bit.ly/28mAacB  #ClassicalMusic
Royal Opera House @RoyalOperaHouse Autumn Package booking opens to Friends at 9am online. Let us know if you need any help http://www.roh.org.uk/packages  ^P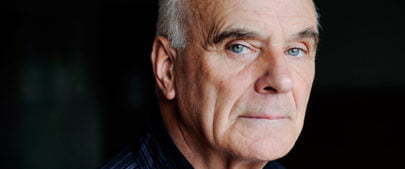 Photograph: Rhinegold