Classic FM
André Rieu adds more concerts to UK tour
André Rieu follows Classic BRITs win with a rapid-selling UK tour with dates added due to public demand.
New York Daily News
From poverty to the Palace: United Palace Cathedral program trains uptown kids to be classical musicians  
Non-profit Harmony Program gives 26 Washington Hts. and Inwood kids intensive training in viola, violin and cello
Deceptive Cadence, NPR
5 Things You Never Knew About Schumann 
Many aspects of composer Robert Schumann's life and music have remained largely misunderstood.
Opera Today
Exciting Glyndebourne 2013 season 
Exciting developments at Glyndebourne ! Many new initiatives which could transform Glyndebourne from a summer festival to a truly international, year-round opera experience.
Islington Gazette
Mystery donor hits right note with Highbury music pupils
A mystery donor who has given tens of thousands of pounds to a Highbury school so pupils can learn classical music has revealed his identity.
WQXR
Howard H. Scott, Godfather of the LP, Classical Producer, Dies at 92
Howard H. Scott, a producer known for his recordings of the New York Philharmonic, the Philadelphia Orchestra, the pianist Glenn Gould and the violinist Isaac Stern, and who was part of the Columbia Records team who oversaw the development of the LP, died on Sept. 22 in Reading, PA.
'Carmina Burana': Orff's Vibrant Cantata Intertwined with Nazi Debate
It is one of classical music's hardiest creatures, repeatedly set loose across concert halls, recording studios and the landscape of popular entertainment.
Music Week
The BBC has launched iPlayer Radio – a new dedicated home for BBC radio available across multiple platforms.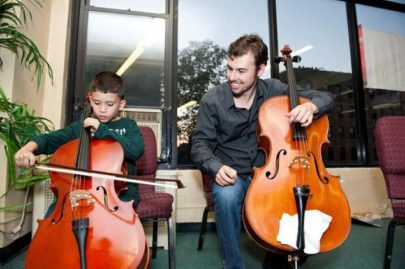 MIKE FITELSON/UNITED PALACE OF CULTURAL ARTS
New York Daily News