What an incredibly busy month we have had in the WildKat PR offices this past month. As the countdown to Christmas begins earlier and earlier each year, so does the classical industry's busiest period before the candlelit concerts and masses of Messiahs begin to take over.
At the beginning of the month, the London office waved off a few of the team as they joined the New York office for China's NCPA Orchestra on their debut North America and Canada tour. Beginning in Chicago at the Symphony Center, the team guided the Orchestra to Washington's Kennedy Center, Lincoln Center's Alice Tully Hall in New York and the Kimmel Center in Philadelphia, before jet-setting off to Canada visiting Ottawa, Toronto and finally Montreal. WildKat managed the marketing of the tour through our classical music specialist in-house design company Classical Music Design, who produced everything from flyers to posters, print adverts to animated adverts online. We also hosted a reception for the New York concert, welcoming  some of New York's most prestigious industry members.
The London Account Managers also caught up with John Brancy whilst in New York to talk about his European campaign ahead of next year, as he was performing in two concerts, with the New York Festival of Song at Kaufman Center in New York and the Isabella Stewart Gardner Museum in Boston.
Back in London we've been traveling between North West and South West London for Hampstead Arts Festival and Wimbledon International Music Festival respectively. Hampstead Arts Festival launched with a personal debut from Natalie Clein who performed the first of two concerts where she performed all six of Bach's Cello Suites. Wimbledon International Music Festival began just a few days later with the Academy Choir & Baroque Players who performed in vocal and choral masterpieces of War and Peace – the theme for the Festival. Both Festivals ran throughout November and were incredibly successful, with numerous events selling out!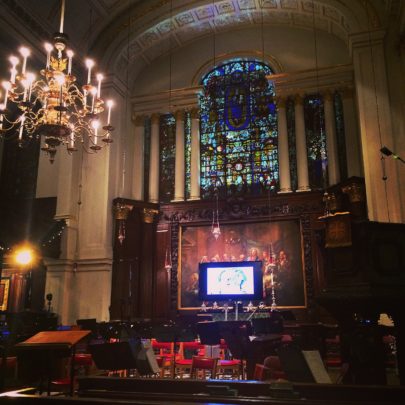 We also attended the launch of Orpheus Sinfonia's new #BeneathTheScore, where audiences were treated to anecdotes, letters and relatively unknown facts about Beethoven and his symphonies. The first concert Revolution: The Beethoven Effect was a huge success. Keep an eye out for our audience reaction video blog, coming soon! Meanwhile the Berkeley Ensemble's composition prize semi-final took place at one of our favourite venues, The Forge. The final will take place on 10th December 2014 – find out more here. There was also a great talk that a few of us attended, hosted by the wonderful YPIA team. Guardian Culture Professionals Network's Matt Caines led the discussion "from Intern to CEO" with V&A Director Prof. Martin Roth and Royal Opera House's CEO Alex Beard. This was a truly interesting and insightful event, and great to catch up with lots of familiar faces.
Over in Berlin, the WildKat team moved offices and are now settled in Prenzlauer Berg. Drop in and say hi if you're in the area! The team also attended some really great events including the first PODIUM Festival concert at one of Berlin's most cutting-edge classical music venues, the Radialsystem V at the River Spree. The concert was fittingly called 'Radium' and featured light-shows and 360° surround-sound performances. Our WildKat clients were also very busy this month with the Managing Director of Bamberg Symphony Marcus R. Axt interviewed on the German BR TV channel for the show alpha-Forum to discuss the new season 2014/15, new ideas like their encore! project and much more. Our new client Konzertdirektion Prof. Victor Hohenfels organised a great and sold out concert with horn soloist Radek Baborák in the Berlin Philharmonie. Another exciting opportunity for soprano Caroline MacPhie who, after the success of her album launch in London, moved to Berlin and auditioned for a few management companies, one accompanied by Carolin – a great new experience for both.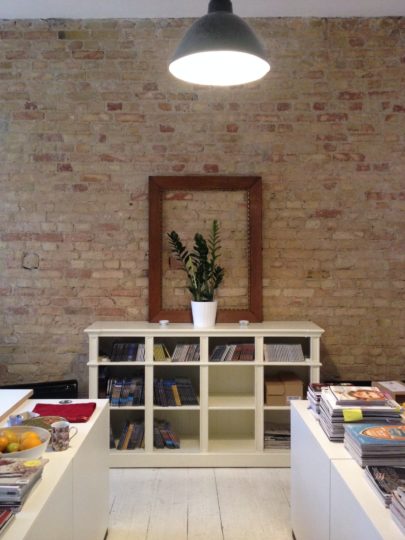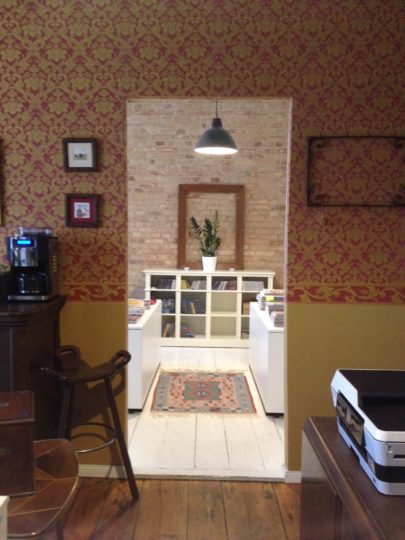 Also, lots of congratulations and cake this month as we've had lots of WildKat birthdays – Account Managers Olivia, Clara and Carolin celebrated their birthdays, as well as our lovely University of Leeds Year in Industry colleague Rhian.
As busy as November was, we're definitely still looking forward to December for the National Children's Orchestras of Great Britain's Winter Concert, Avi Avital's recital at The Globe with Mahan Esfahani, Moritz Eggert's concert with the German pop duo 2RAUMWOHNUNG and a Christmas concert organised by the Konzertdirektion Prof. Victor Hohenfels.
The offices are open until midday Christmas Eve and we re-open on 2nd January 2015.
P.S. Look out for our Christmas cards which are on their way to you now!