ABRSM publishes woodwind syllabus promoting 'far greater diversity'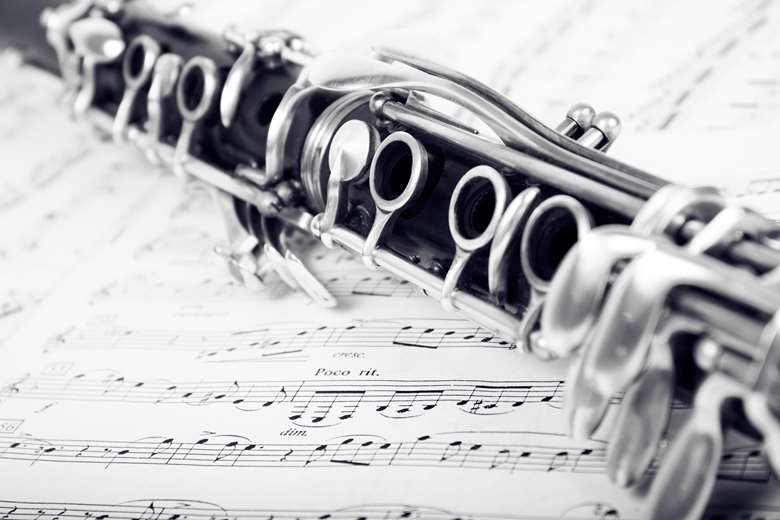 UK exam board ABRSM has today published its latest woodwind syllabus featuring 18 new commissions and more than 70 works written or arranged by composers from underrepresented ethnic backgrounds.
This reflects a ten-fold increase on the 2018 edition, and follows Dr Austin Griffiths' 2020 research for Chineke! Foundation, which found that music written by white composers made up 98.8 per cent of the 3,166 pieces on the latest ABRSM syllabuses across 15 orchestral instruments up to Grade 8.
---
Corona-Aus für Nürnberger Klassik Open Air
Das Nürnberger Klassik Open Air wird in diesem Jahr aufgrund der Corona-Pandemie nicht stattfinden. Anstatt mit bis zu 80.000 Gästen hätte die Veranstaltung Ende Juli nur mit 1.500 Menschen durchgeführt werden können. Dies hielt die Stadt für nicht mit dem ursprünglich intendierten Charakter der Veranstaltung vereinbar. Auch die Jazz-Konzerte, die normalerweise 60.000 Personen anlocken, fallen aus.
Dass die Veranstaltungen erneut nicht stattfinden können, sei "eine niederschmetternde Erfahrung", so die Orchestervorstände der Staatsphilharmonie Nürnberg und der Nürnberger Symphoniker. Schlimmer sei aus ihrer Sicht jedoch die Ungleichbehandlung durch die bayerische Landesregierung, die Orchester wünschten sich von Bayerns Ministerpräsident Markus Söder und Kulturminister Bernd Sibler (beide CSU) "einen größeren Einsatz für die Nürnberger Kultur und die Nürnberger Stadtbevölkerung".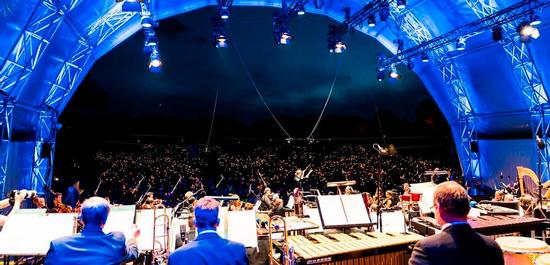 Nuremberg Classic Open Air cancelled due to Corona Virus
The Nuremberg Klassik Open Air will not take place this year due to the Corona pandemic. Instead of hosting up to 80,000 guests, the event would only have been able to take place with 1,500 people at the end of July. However, the city considered this to be incompatible with the originally intended character of the event. The jazz concerts, which normally attract 60,000 people, are also cancelled.
The fact that the events cannot take place once again is "a devastating experience", says the orchestra directors of the Nuremberg State Philharmonic and the Nuremberg Symphony. In their opinion, the unequal treatment by the Bavarian state government is even worse. The orchestras wished that Bavarian Prime Minister Markus Söder and Culture Minister Bernd Sibler (both CSU) would "make a greater commitment to Nuremberg's culture and the people of Nuremberg".
---
À Aix, le London Symphony Orchestra confronté aux premiers effets du Brexit
Un "miracle". C'est le mot qui revient dans toutes les bouches pour qualifier la venue cet été du London Symphony Orchestra au festival d'art lyrique d'Aix-en-Provence. Une résidence de quatre semaines pour l'orchestre, dont c'est la première sortie hors du Royaume-Uni depuis le début de la pandémie de Covid-19. La première sortie, aussi, depuis l'entrée en vigueur du Brexit, le 31 décembre 2020. Forcément, l'ombre du Brexit plane sur les musiciens du LSO, qui en constatent d'ailleurs les premiers effets.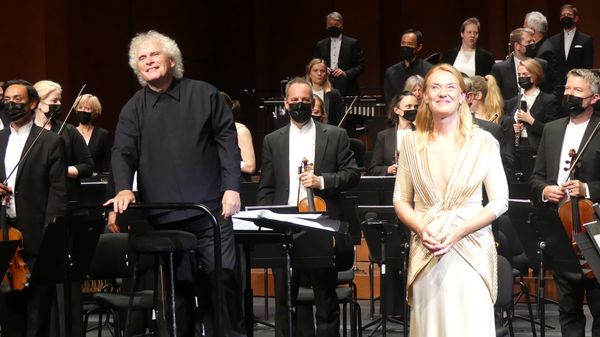 In Aix, the London Symphony Orchestra faces the first effects of Brexit
A "miracle". That's the word that's been used to describe the London Symphony Orchestra's visit to the Aix-en-Provence Festival of Lyric Art this summer. A four-week residency for the orchestra, making its first appearance outside the United Kingdom since the start of the Covid-19 pandemic. The first appearance, too, since Brexit came into force on 31 December 2020. Naturally, the shadow of Brexit hangs over the musicians of the "LSO", who are experiencing the first effects of it.
---
Also in the news…
Errollyn Wallen CBE receives ISM Distinguished Musician Award
Staatsoper Stuttgart: Finanzminister steht zur Sanierung des historischen Gebäudes nach starken Unwetterschäden
Stuttgart State Opera: Finance Minister stands by the restoration of the historic building after severe storm damage
Covid 19 : Pas de sur-risque de contamination constaté lors du concert-test d'Indochine à Paris
Covid 19: No increased risk of contamination at Indochine's test concert in Paris