We are excited to announce that ACCENTUS Music will be recording performances from the International Mahler Festival 2011, in co-production with MDR/ARTE and the Gewandhaus zu Leipzig.
As the exclusive TV and DVD production partner of the festival – ACCENTUS Music will be recording all performances, with every concert being streamed live on www.mdr.de/mahler, www.gewandhaus.de and ARTE Live Web http://liveweb.arte.tv and available on demand for one week afterwards.
The International Mahler Festival Leipzig is taking place from 17th to 29th May 2011, featuring ten leading orchestras, soloists and conductors who will be performing all of Mahler's ten symphonies and his other works in less than two weeks.
There will be appearances from the Gewandhaus Orchestra and Riccardo Chailly (the festival's hosts), the New York Philharmonic, the London Symphony Orchestra, the Royal Concertgebouw Orchestra and the Vienna Philharmonic.  These orchestras will be joined by renowned soloists including Thomas Hampson, Christianne Stotijn, Stephen Gould, Christiane Oelze, and Mojca Erdmann, as well as conductors such as Valery Gergiev, Esa-Pekka Salonen and Daniel Harding.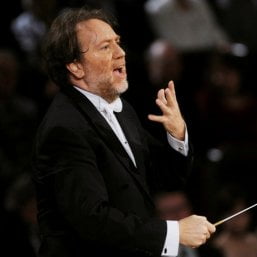 In addition to the live streaming of every performance, ACCENTUS Music will produce the Festival's opening and closing concerts in HD for TV and DVD. These concerts will be performed by the Gewandhaus Orchestra under the baton of Riccardo Chailly: the first featuring a performance Mahler's Symphony No. 2, "Resurrection" and the final concert performing Mahler's Symphony No. 8, "Symphony of a Thousand".
The striking opening concert and finale will be released on DVD and Blu-ray by ACCENTUS Music in September 2011.  More information can be found on ACCENTUS Music's website, and by checking the WildKat blog for more updates.