Summer is always a busy time of year in the music world. With the Proms in full flow and festivals popping up everywhere, the past few weeks have been pretty busy for all of us here at WildKat PR too! We wanted to share with you select highlights of what we've been up to in our London and Berlin offices…
Festivals
One of the most exciting events we have been working on this summer is the Tête-à-Tête Opera Festival. With over 100 performances, from Tim Benjamin's dark double-bill Life Stories to a flashmob in King's Cross, it's no wonder the festival was listed as number one on BBC Music Magazine's Unmissable Events for August 2015.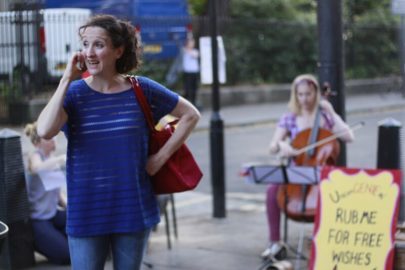 Tête-à-Tête pop-up opera
Next came Grimeborn and Constella Ballet & Orchestra's Clown of Clowns – a circus-themed operatic and balletic spectacular featuring Schoenberg's Pierrot Lunaire followed by Leo Geyer's jazz-inspired Sideshows. Despite the tube strikes, we battled our way across London to the Arcola and are very glad we did, as this show received glowing reviews from audience members and journalists alike.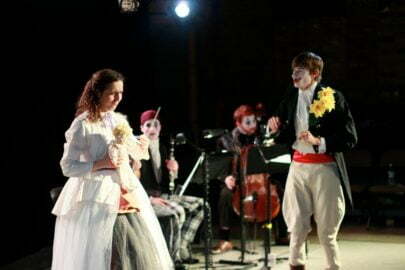 Clown of Clowns, Arcola Theatre
We were lucky to have two clients performing at this year's Wilderness Festival, Matthew Sharp and Avi Avital. Matthew's performance with Opera North was exhilarating, featuring devils and fire dancers and Avi left the audience calling for an encore!
Wilderness Festival, Cornbury Park
Proms
The Mahler Chamber Orchestra has had a busy season at the BBC Proms this year. We were stunned to see the connection between the musicians and the wonderful Leif Ove Andsnes directing from the piano. It was also a very emotional evening since this was the last time they were performing the Beethoven journey together.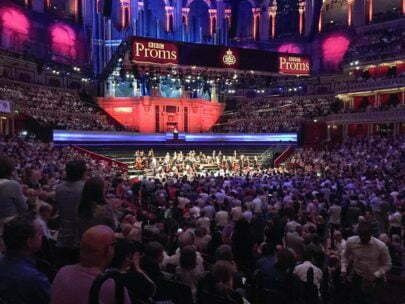 Mahler Chamber Orchestra at BBC Proms. Credit: Paco Varoch
And the promming fun didn't stop in London… We travelled down to the Bristol Proms to see the Sacconi Quartet in Heartfelt – an extraordinary production which allowed audience members to hold a robotic heart or 'chestahedron' and monitor the musicians' heart rates as they performed.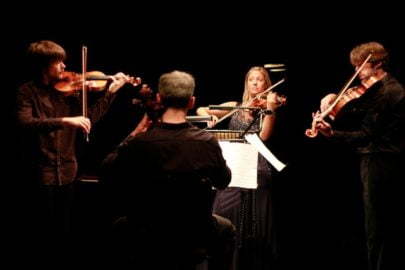 Sacconi Quartet 'Heartfelt' concert
We have also been making the most of £5 promming tickets and particularly enjoyed Prom 35, The Story of Swing – described by Rhian as one of the best concerts she's ever been to!
Office News
And life inside the office has been almost as busy as our concert schedule!
With both the London and Berlin offices recruiting, it has been a month of advertising vacancies, reading CVs and interviewing. Now that the whole process is over, we are pleased to welcome new account manager Anja in Berlin and look forward to Victoria joining us next month.
We have been darting around, accompanying clients to In Tune, Resonance FM and London Live broadcasts, our new in-house photographer has been taking photos at events and we've run industry open sessions at Handel House and Guildhall.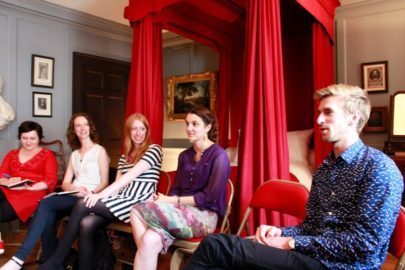 WildKat PR Industry Open Session at Handel House
We've also been travelling further afield, with Carolin in New York with the Mahler Chamber Orchestra, Sarah in Amsterdam with enoa and Olivia and Carolin off to Switzerland for the Gstaad Menuhin Festival.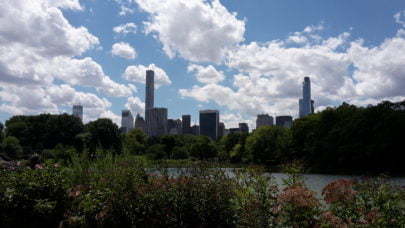 New York. Credit: Carolin Denz
It has been a summer of new beginnings, with new and returning clients David Pearl, Constella Ballet & Orchestra, Marina Baranova, Yijia Zhang, Nina Brazier, Katherine Bryan, JSL, Rachael Young, Ensemble Perpetuo, Damian Marhulets, Raymond Yiu, Anneleen Lenaerts and Hideko Udagawa.
We also celebrated the birth of two beautiful babies – Anna's little girl Greta and Kat and Alan's baby boy Charlie!
We have a lot of exciting events coming up in the next few weeks, so as always keep an eye on our blog and Twitter for updates!
All photos in this post (excluding credited images) were taken by in-house photographer Rhian Hughes.