AGT's Simon Cowell praises 'extraordinary' 11-year-old cancer survivor violinist
The young violinist took to the stage of America's Got Talent on Tuesday, impressing the judges with his solo performance on the instrument.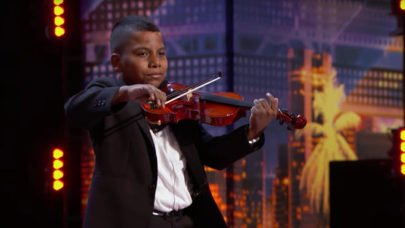 'I just didn't want to be the kid with cancer. So now, I'm the kid who plays the violin,' Tyler Butler-Figueroa said on America's Got Talent.
Tyler, 11, played an energised rendition of Kelly Clarkson's 'Stronger (What Doesn't Kill You)' which earned him Simon Cowell's coveted Golden Buzzer.
The America's Got Talent judge pushed the button for Tyler Butler-Figueroa from North Carolina, who was bullied by classmates after being diagnosed with leukaemia aged just four and a half.
---
San Francisco Opera establishes Diversity, Equity and Community department
San Francisco Opera's general director Matthew Shilvock has announced the establishment of its new Department of Diversity, Equity and Community.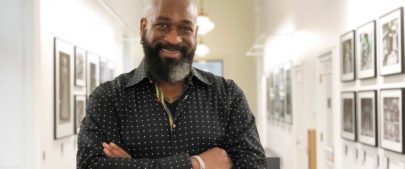 Charles Chip Mc Neal, currently Senior Curriculum & Program Manager in the company's Education Department, will lead the new department taking up the position of the company's first Director of Diversity, Equity and Community on 1 August 2019.
The department will focus on an institutional commitment to diversity, equity and inclusion (DEI) both within the organisation and externally, as well as on continuation of the opera's ARIA (Arts Resources in Action) Residency and CUE (Community, Understanding, Engagement) programmes.
---
Blomstedt wird Ehrenmitglied der Wiener Philharmoniker
Die Wiener Philharmoniker verleihen dem schwedisch-amerikanischen Dirigenten Herbert Blomstedt die Ehrenmitgliedschaft. Die Auszeichnung soll dem 91-Jährigen im Rahmen gemeinsamer Konzerte bei den Salzburger Festspielen überreicht werden, teilte das Orchester am Dienstag mit.
Blomstedt hat 2011 erstmals am Pult der Wiener Philharmoniker gestanden. Seitdem habe sich eine enge künstlerische Partnerschaft entwickelt, erklärte das Ensemble. Regelmäßig dirigiert Blomstedt bei Abonnementkonzerten, bei Konzerten der Salzburger Festspiele sowie bei Gastspielen in Europa.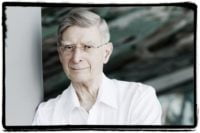 The Vienna Philharmonic award honorary membership to the Swedish-American conductor Herbert Blomstedt. The award is to be presented to the 91-year-old in the context of joint concerts at the Salzburg Festival, anounced the orchestra on Tuesday.
Blomstedt stood on the podium of the Vienna Philharmonic for the first time in 2011. Since then, a close artistic partnership has developed. Blomstedt regularly conducts concerts at the Salzburg Festival as well as guest performances in Europe.