Financial Times
Bernard Foccroulle interview: the modest maestro
Bernard Foccroulle, director of the Aix opera festival, on the need to regenerate opera through new forms
The New York Times
The Rich Are Different: They Can Sing
One thing that can be said for John Harbison, the composer of an operatic version of "The Great Gatsby" that was revived in concert at Tanglewood on Thursday, is that he was well ahead of the current "Gatsby" craze.
The Times
The Bristol Proms: ripping up the concert rule book and entering the 21st century
Meet the most powerful man in classical music: Max Hole. The chairman and chief executive of Universal Music Group International is a straight-talking man and when he speaks it stings like a trumpet blast in the ear.
The Guardian
Proms 2013: should classical music concerts be televised?
The BBC is about to begin its Proms coverage, but as TV is an inferior medium for transmitting sound, should classical music be confined to the radio?
The Telegraph
James Rhodes: Out of the concert hall and back into the asylum
The pianist James Rhodes on the personal reasons behind his decision to take his piano into a mental hospital
The Independent 
'and the Crowd (wept)': Jade Goody becomes latest celebrity to inspire opera
From the day she burst onto television screens as a Big Brother contestant in 2002, Jade Goody's life resembled one long soap opera.
The Arts Desk
The Fine Art of Shooting Conductors
Chris Christodoulou celebrates his 33rd year at the Proms with a sumptuous gallery of favourite portraits
Die Zeit
Tatjana Gürbaca ist eine der aufregendsten Opernregisseurinnen ihrer Generation: Was macht sie anders?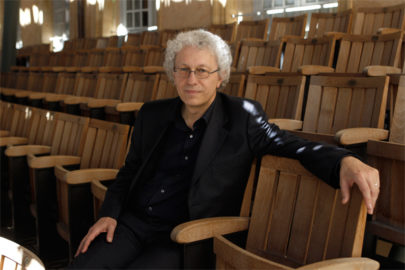 Financial Times