Oklahoma! singer Ali Stroker wins Tony Award – the first wheelchair user in history to receive the honour
While accepting the prestigious prize in New York, the talented performer dedicated her success to disabled children all over the world.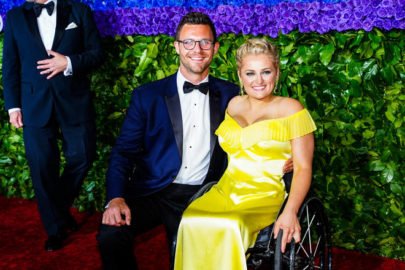 American actress and singer Ali Stroker has made history after becoming the first person in a wheelchair to win a Tony Award.
The 31-year-old star won 'Best Featured Actress in a Musical', following her impressive performance as Ado Annie in the Broadway revival of Rodgers and Hammerstein's 1943 classic, Oklahoma!.
Hosted by James Corden, the 73rd Tony Awards were held at New York's Radio City Music Hall on Sunday 9 June to recognise outstanding achievements in Broadway productions over the past year.
Her Tony Award win is a proud moment for disabled people all over the world, who now have a role model in this field.
---
2019 Summer Residency at The Wallace Collection
City Music Foundation (CMF) returns to The Wallace Collection for their 4th annual Summer Residency.
Featuring six CMF Artists, 2019 sees the residency expanded beyond the popular free lunchtime recitals to include a children's concert, a performance for dementia sufferers, and an evening concert centred around Schubert's 'Trout Quintet' with guest performer, Sholto Kynoch.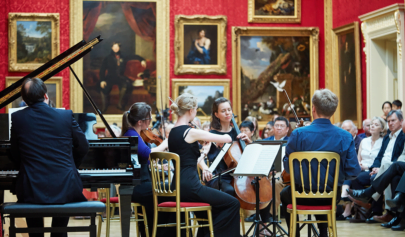 Lunchtime Recitals (free)
The daily lunchtime recitals feature five of the newest 2018 CMF Artists: Ariana Kashefi (cello), Tom Millar (jazz piano), Toby Hughes (double bass), Helen Charlston (mezzo-soprano), and A4 Brass Quartet.
Children's Concert with A4 Brass Quartet (free)
A4 Brass Quartet will also present an interactive concert for children and their families (Friday 26th July, 10.30am) during which the audience will have the chance to sing and play along in music ranging from film favourites to Rossini and Tchaikovsky.
'Discover the Wallace' with Tom Millar (free)
On Wednesday 24th July, from 2pm, jazz pianist Tom Millar presents an intimate 'Discover the Wallace' concert.'Discover the Wallace' is the Collection's programme for people living with the early stages of dementia and their friends and families.
---
Kultursenator: Museumseintritt ab Januar sonntags kostenlos
Vom Finanzierungsstreit zwischen Bund und Land über den freien Eintritt ins Humboldt Forum profitieren vor allem die Besucher.
Berlin. In allen Museen, die das Land Berlin unterhält, wird es ab Januar 2020 einen eintrittsfreien Sonntag im Monat geben. Das sagte Kultursenator Klaus Lederer (Linke) der Berliner Morgenpost am Montag. Die Kosten dafür seien im Herbst vergangenen Jahres angemeldet worden und sollen nun bei den Etatberatungen in anderthalb Wochen bestätigt werden.
Der eintrittsfreie Sonntag, auch Familiensonntag genannt, gilt dann in Häusern wie dem Deutschen Technikmuseum, dem Kolbe-, Bröhan- und Brücke-Museum sowie dem Berliner Stadtmuseum mit den Standorten Märkisches Museum, Nikolaikirche, Ephraim-Palais und Knoblauchhaus.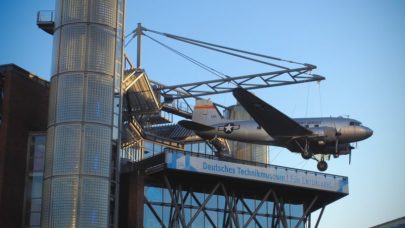 As of January 2020, there will be one free entry every Sunday in each month in all museums run by the state of Berlin. That said, culture Senator Klaus Lederer (Die Linke) of the Berliner Morgenpost on Monday. The costs for this were announced in the autumn of last year and are now to be confirmed in the budget discussions in one and a half weeks.
The non-contact Sunday, also known as Family Sunday, then applies in houses such as the German Museum of Technology, the Kolbe, Bröhan and Bridge Museum and the Berlin City Museum with the locations Märkisches Museum, St. Nicholas Church, Ephraim Palais and Garlic House.