The Guardian
Sex, death and dissonance: the strange, obsessive world of Anton Bruckner
There's no doubt Anton Bruckner was an oddball, a man with an unhealthy interest in dead bodies and teenage girls. But the composer's obsessions and terrors also gave us some astonishing music.
A day in the life of the Royal Concertgebouw Orchestra – audio slideshow
Photographer David Levene visited Amsterdam, home of one of the world's greatest concert halls and orchestras, to shoot the Royal Concertgebouw Orchestra as it prepared for an evening performance of Bruckner's final, unfinished, 9th symphony.
Classic FM
Classic FM nominated for six Radio Academy Awards
The Radio Academy Awards nominations have been announced, with Classic FM picking up six nominations in total, equalling last year's total.
Charlotte Green meets Sir Neville Marriner to celebrate his forthcoming 90th birthday.
Clean Bandit unveil violin-smashing new video for 'Extraordinary'
Clean Bandit, the chart-topping dance act made up of a classical string quartet, have revealed their new music video for forthcoming single 'Extraordinary'.
International Arts Manager
Classical is set to collide with acid house at a new UK event this summer. Taking place at Bath and West showground, Orchestival will feature a programme of genre-bending performances and creative workshops which organisers hope will shift perceptions of classical music.
musik heute
BR-Klassik sucht Nachwuchsjournalisten für Jugendradiotag 2014
Für seinen Jugendradiotag im September 2014 sucht BR-Klassik Nachwuchsjournalisten. Unter dem Motto "Das hören wir!" können Jugendliche aus ganz Bayern die Musik vorstellen, die sie gerne hören. Bewerbungen sind ab sofort möglich, teilte der Sender am Dienstag mit.
nmz – neue musikzeitung
Jedes Jahr die ähnliche Situation: Komponisten anderer Sparten wie zum Beispiel der Werbemusik oder Fahrstuhlmusik blicken neidisch auf die E-Musik-Wertung…
Classical music on twitter
International Arts Manager: @IntArtsManager From our archive: the young entrepreneurs that are shaking up the arts scene http://internationalartsmanager.com/2012/07/17/the-new-entrepreneurs …
Bachtrack: @bachtrack Picnics, lakes, fireworks, castles, farms, crowds, blue skies and MUSIC… but which location is Most Scenic? http://ow.ly/v81KM
Bamberg Symphony: @bambergsymphony Our new Youtube clip is online: Dukas's The Sorcerer's Apprentice in six minutes – in the style of the twenties. https://www.youtube.com/watch?v=5-s37QTNH1c …
Amer. Fed. Musicians: @The_AFM Musicians: speak out about your experiences traveling w/your instrument & help us make flying smoother! https://www.surveymonkey.com/s/CSDC7MR
Welsh National Opera: @WNOtweet Vacancy: Trainee Repetiteur to join our music staff. http://www.wno.org.uk/genesis-trainee-repetiteur …
LAPhil: @LAPhil College students: we have summer internships! Learn more, check your eligibility and apply here: http://laphil.com/about/jobs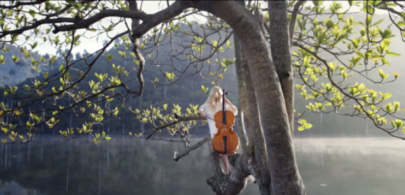 Classic FM