Armenia hosts 'Contemporary Classics' Composers' Festival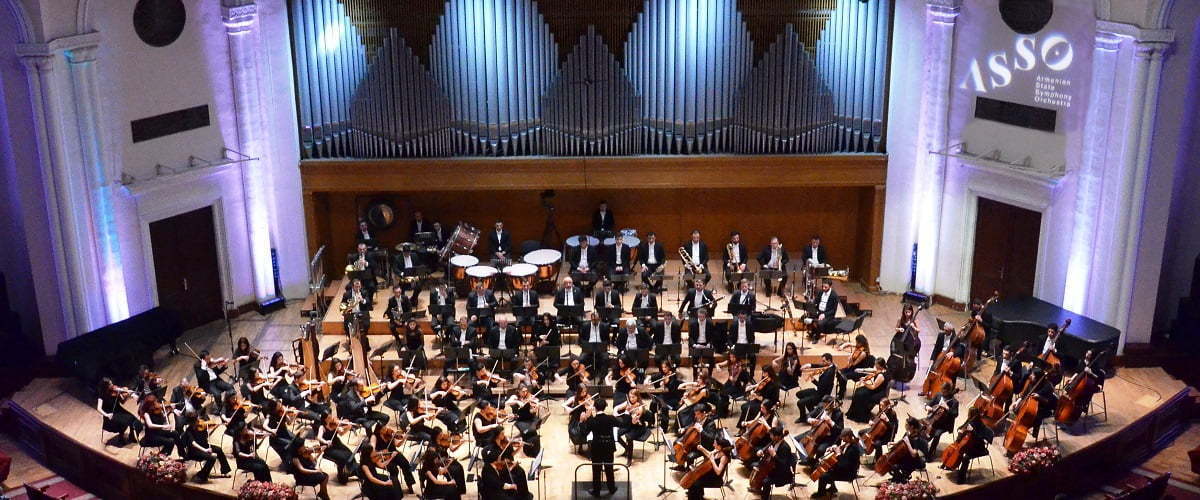 Earlier this month composers from around the world descended on Yerevan, Armenia for a new festival of contemporary music.
From 1-9 November, composers including Penderecki, Alexey Shor, Georgs Pelecis, and Sir Karl Jenkins were hosted by the Armenian State Symphony Orchestra and its principal conductor Sergey Smbatyan. Every evening a concert was dedicated to each composer.
Smbatyan described the festival as 'an extremely valuable project for the Armenia State Symphony Orchestra and me, as well as for Armenia in general.
---
Komische Oper: Architekturwettbewerb muss neu ausgeschrieben werden
Die Sanierung der Komischen Oper Berlin gerät ins Stocken. Der Wettbewerb um die Vergabe der Generalplanung muss neu ausgeschrieben werden, das bisherige Verfahren zur Suche nach einem Architekten für den Umbau ist geplatzt. Wie die Senatsbauverwaltung bestätigte, habe die Vergabekammer des Landes das Verfahren gestoppt. Zuvor hatte «Der Tagesspiegel» darüber berichtet.
Zur Frage, ob das zweistufige Verfahren wegen des Einspruchs eines Beteiligten geplatzt sei, äußerte sich eine Sprecherin der Senatsbauverwaltung mit Hinweis auf das Wettbewerbsrecht nicht. Der Wettbewerb soll «zeitnah» wieder ausgeschrieben werden. Beworben hatten sich 15 Büros, darunter Architekten wie der Niederländer Rem Koolhaas, der Brite David Chipperfield, das norwegische Büro Snohetta, das die Oper Oslo erbaute, und das spanisch-deutsche Büro Nieto Sobejano.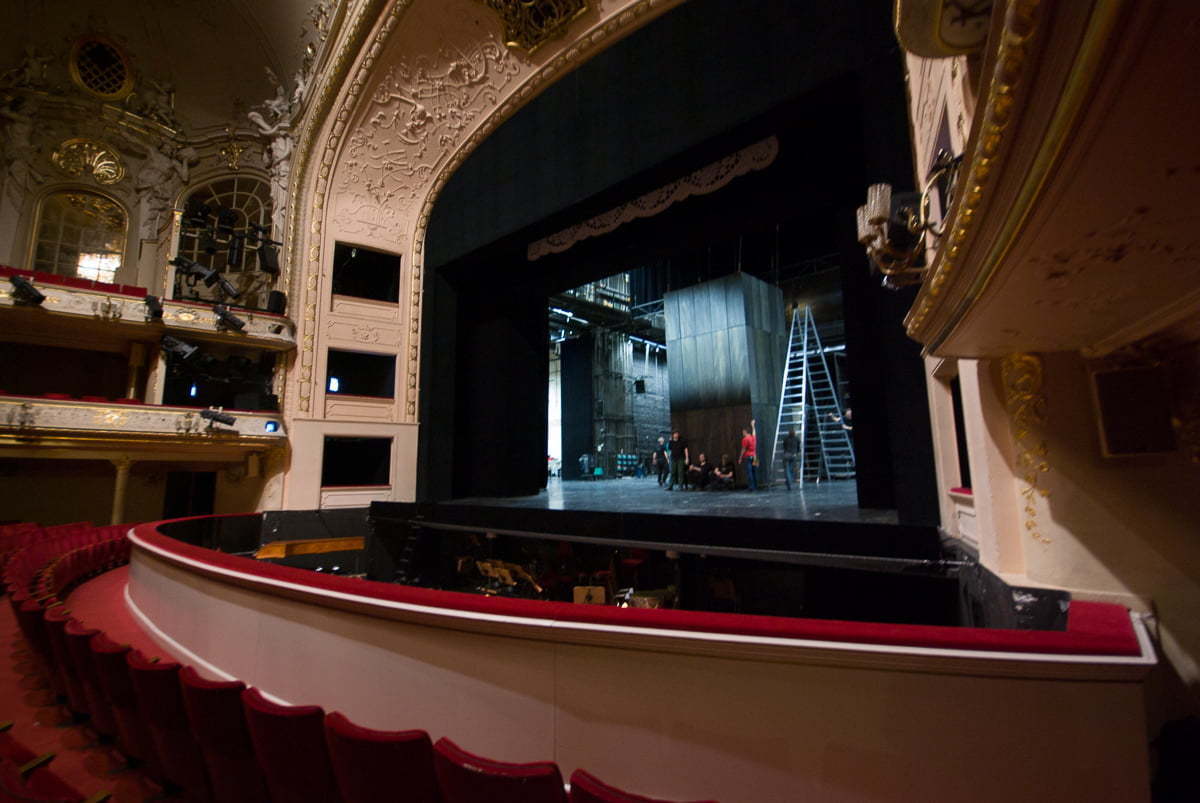 Komische Oper: Architectural competition has to be announced anew
The renovation of the Komische Oper Berlin is coming to a standstill. The competition for the award of the general planning must be repeated, the previous procedure for finding an architect for the renovation has burst. As confirmed by the Senatsbau administration, the Procurement Chamber of the country had stopped the process. Earlier, Der Tagesspiegel reported on it.
As to the question, whether the two-stage procedure had burst, because of the objection of a participant, a spokeswoman of the Senatsbauverwaltung expressed no comment with reference to the competition right. The competition should be advertised again "in a timely manner". 15 architects had been in the competition, including architects such as the Dutchman Rem Koolhaas, the Briton David Chipperfield, the Norwegian office Snohetta, which built the Oslo Opera, and the Spanish-German office Nieto Sobejano.
---
James Gray, le fantasme de l'opéra
Avec « Les Noces de Figaro », de Mozart, au Théâtre des Champs-Elysées, le cinéaste signe sa première mise en scène hors d'Hollywood. Le cinéma et l'opéra ont toujours entretenu des rapports complexes ; comme des frères ennemis. Dès le muet, on a produit des versions filmées du grand répertoire. Puis l'arrivée du parlant donna quelques chefs-d'œuvre et pas mal de pensums. Losey (Don Giovanni), Bergman (La Flûte enchantée) et surtout Powell (Les Contes d'Hoffmann) sont parvenus à estomper l'artificialité du genre lyrique pour lui conférer le naturel de la photographie animée. On est bien curieux de voir comment le cinéaste new-yorkais James Gray va se tirer des pièges et chausse-trappes des Noces de Figaro de Mozart. Metteur en scène (fort justement) chéri de la critique française et (bien trop) méconnu dans son propre pays, il s'est fait une spécialité de la fresque sociale, entre drame intimiste et guerre des gangs. Familier de la sélection cannoise, ce passionné de littérature russe et de cinéma français est un amoureux de la culture européenne.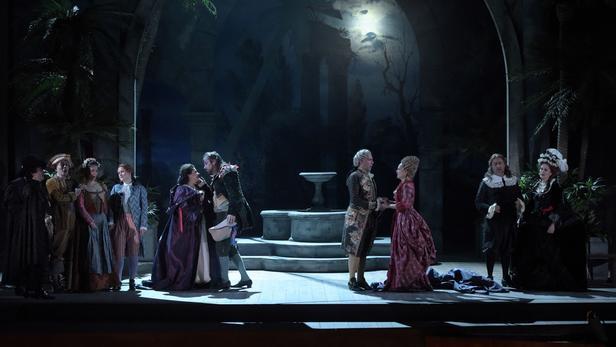 James Gray, the fantasy of opera
With Mozart's "Les Noces de Figaro" at the Théâtre des Champs-Elysées, the filmmaker signs his first production outside Hollywood. Cinema and opera have always maintained complex relationships; like enemy brothers. From the moment of silence, filmed versions of the great repertoire were produced. Then the arrival of the speaker gave some masterpieces and quite a few pensums. Losey (Don Giovanni), Bergman (The Magic Flute) and especially Powell (Les Contes d'Hoffmann) have succeeded in blurring the artificiality of the lyrical genre to give it the naturalness of animated photography. We are very curious to see how New York filmmaker James Gray will get away with the traps and pitfalls of Mozart's Marriage of Figaro. A director (quite rightly) beloved by French critics and (far too) unknown in his own country, he has made himself a speciality of the social fresco, between intimist drama and gang warfare. Familiar with the Cannes selection, this passionate Russian literature and French cinema lover is a lover of European culture.