In today's news: Cressida Pollock to leave ENO, Lumen launches crowdfunding project, booking for NXCGB auditions are open. Too few women in the music industry, Arnold Schwarzenegger plays the organ, and French organisation "Musique et spoliations" does research on instruments stolen by the Nazis.
Opera Now
Cressida Pollock is to step down as English National Opera's chief executive in June 2018.
Music Business Worldwide
Concord acquires Savoy Label Group – and its 3,000+ recordings
SLG includes the Savoy Jazz catalogue and an extensive classical catalogue, in addition to adult rock/alternative specialists 429 Records.
Choir and Organ
Lumen launches crowdfunding project for new album
London-based chamber choir Lumen is crowdfunding for a new recording project.
Music Teacher
Booking for NYCGB auditions now open
Those interested in joining the National Youth Choirs of Great Britain (NYCGB) can now www.nycgb.org.uk/audition.
The New York Times
Some people are late bloomers. Then there is Richard Alan White, 82, who was a composer-in-hiding for the first eight decades of his life.
NMZ
Women Wanted: Hat die Musikbranche ein Frauenproblem?
Stellen wir uns mal vor, es gäbe keine Helene Fischer. Die Schlager- und Pop-Königin ist so omnipräsent, dass eine Tatsache nahezu verdrängt wird: Die Musikbranche hat ein Frauenproblem.
Klassik.com
Arnold Schwarzenegger an der Passauer Domorgel
Der Schauspieler und ehemalige kalifornische Gouverneur Arnold Schwarzenegger ist als Organist an der Passauer Domorgel in Erscheinung getreten. Im Rahmen eines von ihm besuchten Orgelkonzerts erhielt Schwarzenegger die Gelegenheit, einige Takte auf der Orgel zu spielen.
Pizzicato
Theater Trier löst Vertrag mit Operndirektorin
Das Trier Theater hat den Arbeitsvertrag mit Operndirektorin Katharina John einem 'reporter'-Bericht nach vorzeitig aufgelöst.
France Musique
L'histoire méconnue des instruments de musique spoliés par les nazis
Les instruments de musique et documents musicaux spoliés par les nazis pendant la Seconde Guerre mondiale n'ont pas fait l'objet du même effort de recherches que les autres œuvres d'art. L'association "Musique et spoliations", initiative inédite, tente de réparer cette injustice.
Twitter
Music History @today_classical
#Today in 1870 Birth of #soprano Georgette #Bréjean-Silver #MusicHistory #classicalmusic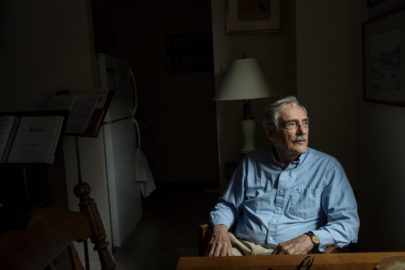 Richard White ©Victor J. Blue
Merken
Merken
Merken
Merken
Merken