Germany's music industry association BVMI criticizes the YouTube campaign against Article 13 of the planned EU copyright reform. 
"The current version of Article 13 is the result of intense dispute. In recent years, all stakeholders have had their say and have been heard. YouTube suddenly reacting in the final stages and spreadig panic gives the impression that the company is not really ready to take responsibility", says Florian Drücke, chairman of the BVMI.
[NMZ] 
---
Richard Baker, who introduced the first BBC television news bulletin in 1954 and became a leading news presenter, has died at the age of 93.
Known for his rich, deep tones and calm, avuncular manner, Baker was closely associated for many years with the BBC's classical music coverage. He presented the annual Last Night of the Proms and hosted programmes on Radio 2 and Radio 4, beginning his broadcasting career in 1950 on the Third Programme, later to become Radio 3.
The BBC director general, Tony Hall, said Baker was "at the forefront of the creation of the modern news presenter". He said: "Later, he became a great advocate for classical music, presenting many much-loved programmes. But more than that, he was quite simply a lovely and charming man. Our sympathies are with his many friends and family."
"In his final years, he moved to a retirement home where he continued to read newspapers and cut out the headlines.Then at Six O'Clock he would read them aloud to fellow residents over supper." What an absolute gem. RIP Richard Baker.https://t.co/evSINg9jTw

— Tom Watson (@tom_watson) November 17, 2018
[The Guardian]
---
Church bells will be chimed across Europe in the first week of December to protest climate change, coinciding with World Climate Day and the UN Climate Change conference in Katowice, Poland.
Turmglockenspiele are the loudest and furthest sounding musical instruments in Germany. An initiative wants to use them to encourage people to tackle climate change.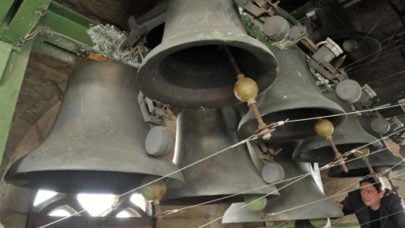 World Climate Day this year coincides with the start of the World Climate Change Conference in Katowice, Poland, on December 3. Protesters are expected to ring bell chimes (Carillons) throughout Germany. The occasion is the demonstration of environmental protection associations under the motto "Stop coal! Climate protection now!" in front of the Chancellery, as part of the  Klimaglocken 2018  initiative on Wednesday, 21. November, announced in Berlin. The same melody will be played everywhere, and it comes from the 96-year-old German composer Klaus Wüsthoff, whose idea for the "climate bell" was already implemented last year.
Wenn Gefahr droht, läuten die Kirchenglocken. Deutschlandweit läuten im Dezember die Glocken. Auch in der Schweiz? https://t.co/KJ9zF2I9jm @refpunktch @FrauenbundCH @zhkath

— Klima-Allianz Schweiz (@KlimaAllianzCH) November 22, 2018
[SWR]
---
The Indian-born British violinist, violist, conductor and composer Levine Andrade died this morning, aged 64. He had been unwell for some time and was taken into hospital on Monday night, where he spent the next few hours with family.
Andrade, who was tutored by Yehudi Menuhin at the legendary violinist's school and continued his training at the Royal Academy of Music, was well known in the field of contemporary music. He was a founder member of the Arditti Quartet, with whom he played for 16 years, before retiring in 1990 to spend more time with his violinist wife Frances and their children.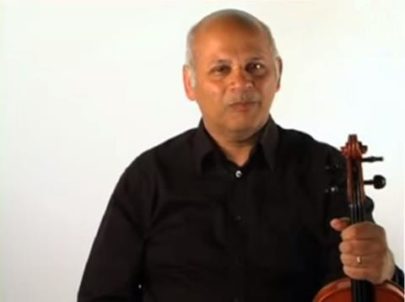 Andrade leaves behind four children, Joshua, Olly, Jacob and Lola, and three grandchildren. The family has set up a fund to help with funeral costs and to place in trust for Lola Andrade, who is just 15.
So saddened to hear of the passing of violinist Levine Andrade. Seriously nice chap, phenomenal player and proud to have worked with him. Thoughts are with his family. R.I.P Levine #violin #music pic.twitter.com/6GXxpxf0qD

— David Pearce 大衞 皮爾斯 (@pearcetbn) November 20, 2018
[The Strad]
---
Die Wiener Staatsoper wurde von der Wirtschaftskammer Wien mit dem jährlich vergebenen Tourismuspreis geehrt. Laudatorin Elisabeth Gürtler betonte in ihrer Ansprache, die Staatsoper sei ein wesentlicher Anziehungspunkt für den Qualitätstourismus in dieser Stadt und sorge für einen großen ökonomischen Effekt mit über 600.000 Opernbesuchern pro Jahr.
Die @WrStaatsoper erhält Tourismuspreis 2018. Ein weltberühmtes Opernhaus, welches Wien noch beliebter macht #Wien #WienerTourismus pic.twitter.com/crbsZ1bmel

— Wirtschaftskammer W (@WKOwien) November 21, 2018
The Vienna State Opera was awarded the annual Tourism Prize by the Vienna Economic Chamber. In her speech, laudator Elisabeth Gürtler emphasised that the State Opera was a key attraction for quality tourism in this city and ensured a great economic return with over 600,000 opera visitors a year. The award was accepted by Opera Director Dominique Meyer.
[Pizzicato Magazine]