Armenian State Symphony Orchestra to make Barbican debut in January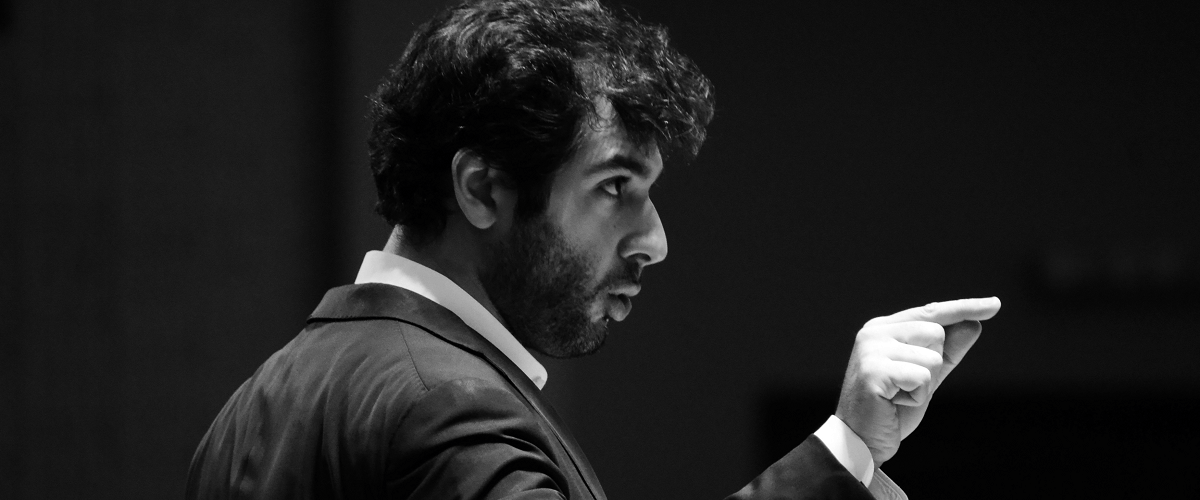 The Armenian State Symphony Orchestra and artistic director Sergey Smbatyan will make their Barbican debut on 14 January 2020 with 2019/20 artist in residence Maxim Vengerov.
Smbatyan, who founded the ASSO 14 years ago, will conduct the Orchestra in a programme which includes the European premiere of Amernian composer John Ter-Tatevosian's Symphony No. 2 The Fate of Man (1959). Composer in residence Alexey Shor's Barcarolle for Violin and Orchestra and Bruch's Violin Concerto No. 1 will also feature, with Vengerov as the soloist.
The ASSO bring Ter-Tatevosian's work to new audiences as part of their commitment to sharing Armenian culture and history internationally, with a wish to spread the message of hope that many Armenians have felt since the 2018 revolution. The Fate of Man is based on a text of the same name by Soviet writer Mikhail Sholokhov, telling an emotional story of a soldier during the Second World War who eventually finds hope in adopting a young boy.
---
Abschied von Mariss Jansons in St. Petersburg
St. Petersburg (dpa/MH) – Im russischen St. Petersburg haben zahlreiche internationale Künstler und Politiker Abschied von dem gestorbenen Stardirigenten Mariss Jansons genommen. "Wir sagen Lebewohl von einem großartigen Musiker, der überall geliebt und gefeiert wurde", sagte Alexander Beglow, Gouverneur der Ostsee-Metropole, am Donnerstag. Die Gäste verabschiedeten sich in der St. Petersburger Philharmonie vor dem geöffneten Sarg von dem Dirigenten und kondolierten den Angehörigen. Beigesetzt werden soll Jansons nach Angaben der Agentur Tass am Montag (9. Dezember) im engsten Familienkreis.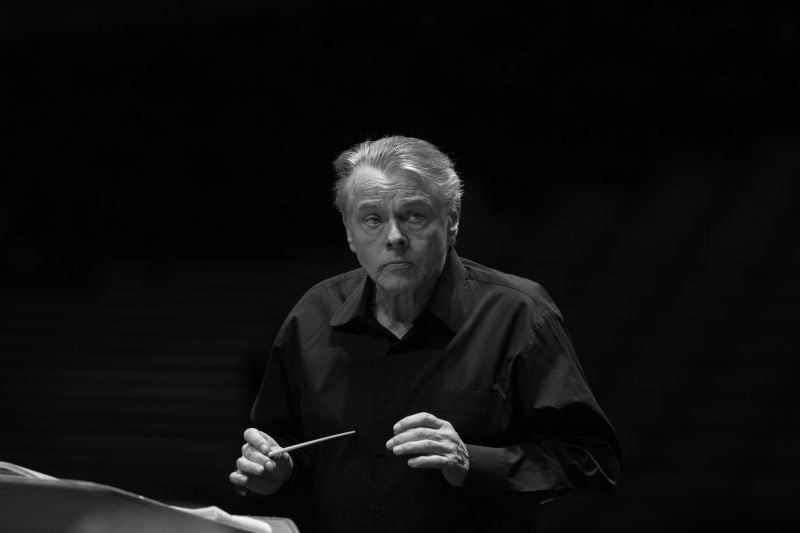 Farewells to Mariss Jansons in St. Petersburg
St. Petersburg (dpa / MH) – In the Russian city of St. Petersburg, many international artists and politicians have said goodbye to the deceased star conductor Mariss Jansons. "We bid farewell to a great musician who was loved and celebrated everywhere," said Alexander Beglow, governor of the Baltic metropolis, on Thursday. The guests said goodbye to the conductor in the St. Petersburg Philharmonic in front of the open coffin and condoled the relatives. Jansons is to be buried according to the Tass Agency on Monday (9 December) in the immediate family.
---
Alain Altinoglu dirigera l'orchestre symphonique de Francfort
La direction de l'orchestre symphonique de la radio de Francfort (hr-sinfonieorchester) annonce que le chef d'orchestre français dirigera la formation de Hesse à partir du mois d'août 2021. Il succèdera au chef colombien Andrés Orozco-Estrada, en poste depuis 2014. « Avec Alain Altinoglu, nous avons un chef d'orchestre recherché dans le monde entier, qui se voit confier pour tâche d'être un bon médiateur entre les compositeusr et le public (…) Nous attendons avec impatience Alain Altinoglu et sa présence exceptionnelle sur scène. Nous sommes curieux de voir comment il poursuivra le développement positif de notre orchestre symphonique et l'enrichira de nouvelles facettes ». C'est par ses mots que le directeur artistique de l'institution, Manfred Krupp, a annoncé la nomination d'Alain Altinoglu comme chef principal du hr-sinfonieorchester à compter du mois d'août 2021 pour trois ans.

Alain Altinoglu will conduct the Frankfurt Symphony Orchestra
The conductor of the Frankfurt Radio Symphony Orchestra (hr-sinfonieorchester) announces that the French conductor will lead the Hessen orchestra from August 2021. He will succeed Colombian leader Andrés Orozco-Estrada, who has been in office since 2014. "With Alain Altinoglu, we have an internationally sought-after conductor who is entrusted with the task of being a good mediator between compositeusr and the audience (…) We look forward to Alain Altinoglu and his exceptional presence on stage. We are curious to see how it will continue the positive development of our symphony orchestra and enrich it with new facets. With his words, the institution's artistic director, Manfred Krupp, announced the appointment of Alain Altinoglu as head conductor of the hr-sinfonieorchester as of August 2021 for three years.
---
San Francisco Opera Names a New Conductor. She's Making History.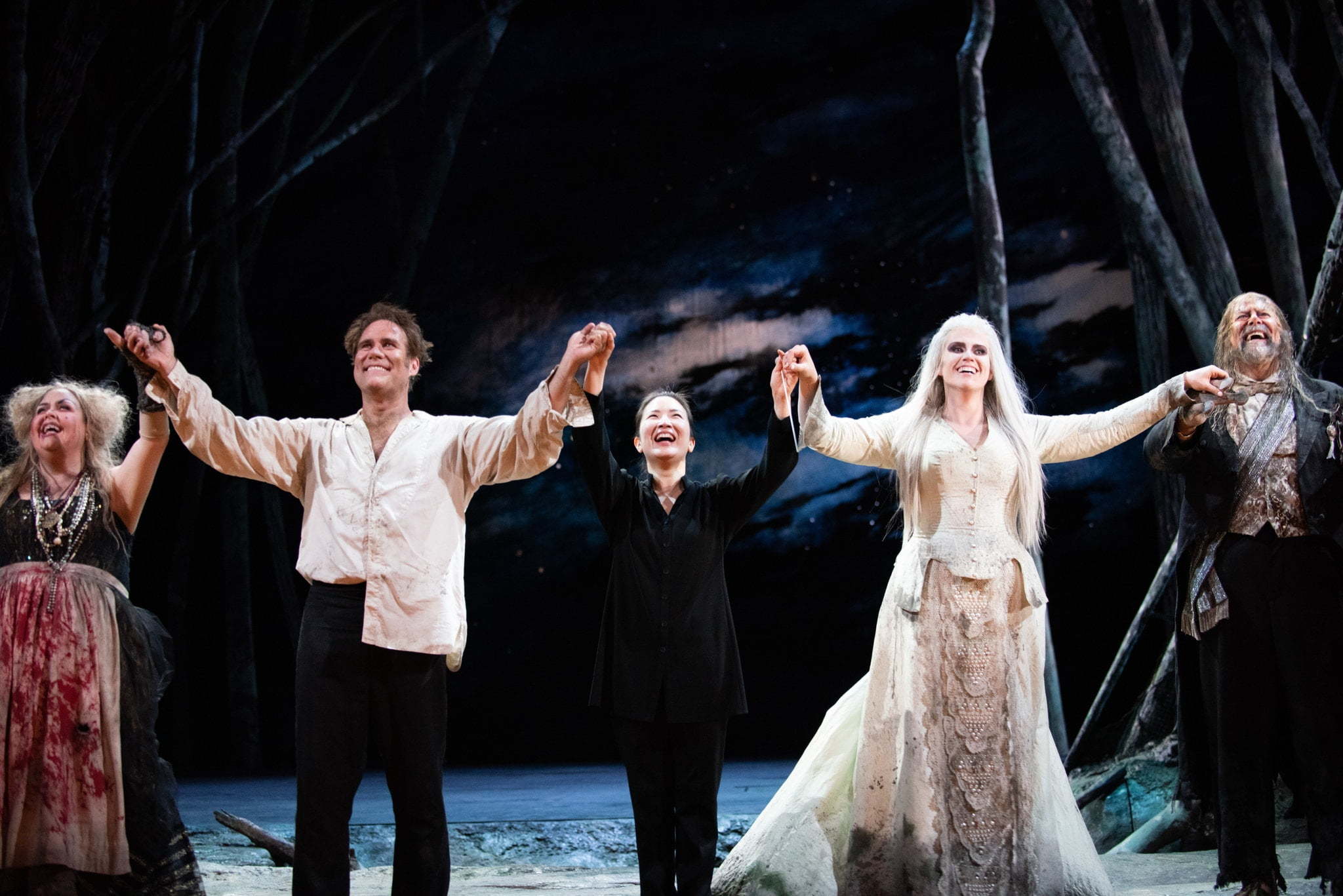 The fast-rising conductor Eun Sun Kim was named the next music director of the San Francisco Opera on Thursday, which will make her the first woman to hold the post at an American opera company of major size and stature.
When asked in an interview about the pathbreaking nature of her appointment, Ms. Kim, 39, who was born in Seoul, South Korea, said that it made her think of how her grandmother, a pioneering doctor who was born in 1912, was described for years as a "female doctor" — but lived to see the day when women who practiced medicine were called, simply, "doctors."
"So I'm grateful to be the first 'female music director,'" Ms. Kim said. "But I also look forward to a future where the next generation will be called just 'conductor.'"