Baritone Gihoon Kim crowned BBC Cardiff Singer of the World 2021
Korean baritone Gihoon Kim has been crowned BBC Cardiff Singer of the World 2021. Born in Gokseong, Gihoon Kim studied singing at Yonsei University in Seoul with Professor Kim Kwan-dong. In the 2016/17 season he received a scholarship at the Junge Oper Hannover, where he sang roles including Demetrius (A Midsummer Night's Dream), Marullo (Rigoletto) and Melot (Tristan und Isolde).
He impressed the judging panel – chaired by the general director of Welsh National Opera Aidan Lang, plus US soprano Roberta Alexander and Welsh bass-baritone Neal Davies – with performances of Largo al factotum from Rossini's Il barbiere di Siviglia; Wie Todesahnung… O du mein holder Abendstern from Wagner's Tannhäuser.
---
Arena di Verona startet Opernfestival
Mit Giuseppe Verdis "Aida" startete die Arena di Verona am Samstag ihr 98. Opernfestival. Für die konzertante Aufführung kehrte Dirigent Riccardo Muti zurück, 41 Jahre nach seinem ersten und einzigen Auftritt in dem antiken Amphitheater.
Zu dem diesjährigen Opernfestival haben sich zahlreiche Stars angekündigt. Anna Netrebko und Yusif Eyvazov stehen gemeinsam in drei "Turandot"-Aufführungen auf der Bühne. Roberto Alagna und Aleksandra Kurzak treten zusammen in den beiden Hauptrollen von "Cavalleria rusticana" und "Pagliacci" auf. Plácido Domingo kehrt für einen Gala-Abend zurück. Der Tenor Jonas Kaufmann gibt sein Debüt in der Arena.
Arena di Verona starts opera festival
With Giuseppe Verdi's "Aida", the Arena di Verona began its 98th opera festival on Saturday. Conductor Riccardo Muti returned for the concert performance, 41 years after his first and only appearance in the ancient amphitheatre.
Numerous stars have announced their attendance at this year's opera festival. Anna Netrebko and Yusif Eyvazov will be on stage together in three "Turandot" performances. Roberto Alagna and Aleksandra Kurzak will appear together in the two main roles of "Cavalleria rusticana" and "Pagliacci". Plácido Domingo will return for a gala evening; Tenor Jonas Kaufmann will make his debut in the Arena.
---
Opéra de Rome : Michele Mariotti, 42 ans, nommé directeur musical à partir de 2022
La direction de l'Opéra de Rome a annoncé que Michele Mariotti sera son nouveau directeur musical à partir du 1er novembre 2022. Le jeune chef italien de 42 ans, à la tête de l'orchestre du Teatro comunale de Bologne depuis 2014, succédera ainsi à Daniele Gatti.
Daniele Gatti, arrivé à Rome fin 2018 après sa déconvenue à Amsterdam (licencié du Concertgebouw suite à des accusations pour harcèlement sexuel), quittera le Teatro dell'Opera di Roma le 31 décembre 2021. Il ne sera donc resté que trois ans à la tête de l'institution romaine dont la direction a annoncé ce week-end que son jeune compatriote Michele Mariotti lui succédera en novembre 2022.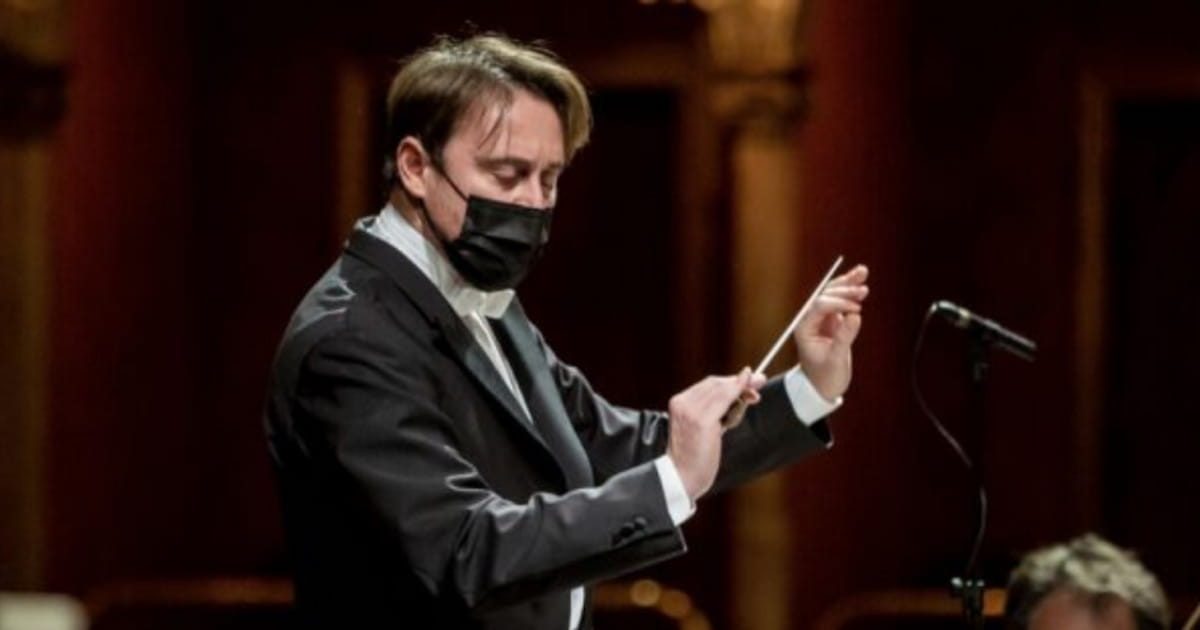 Michele Mariotti appointed new Music Director at Rome Opera
The board of the Rome Opera has announced that Michele Mariotti will be its new music director from 1 November 2022. The 42-year-old Italian conductor, who has been at the head of the Teatro comunale orchestra in Bologna since 2014, will succeed Daniele Gatti.
Daniele Gatti, who arrived in Rome at the end of 2018 after his setback in Amsterdam (dismissed from the Concertgebouw following accusations of sexual harassment), will leave the Teatro dell'Opera di Roma on 31 December 2021. He will therefore have remained at the head of the Roman institution for only three years, whose management announced this weekend that his young countryman Michele Mariotti will succeed him in November 2022.