Baroque at the Edge Festival returns for its third year in 2020
London-based early music festival Baroque at the Edge will return for its third year from 10 – 12 January 2020, taking place at LSO St Luke's.
The event was created by former London Festival of Baroque Music team Lindsay Kemp and Lucy Bending, and is billed as the 'no-rules early music festival', described by Mark Allen Group title Gramophone as 'a bold new music festival for London.' This year's program features a focus on electronics, with artists including experimental genre-fusion pianist Francesco Tristano, vocal ensemble Stile Antico, mother-daughter electric viol duo Hille and Marthe Perl, and Norwegian singer Susanna.
Highlights include a new staging of Clare Norburn's concert-drama Galileo, featuring the Marian Consort and the Monteverdi String Band, a singing workshop with Stile Antico and Woven Gold and two LSO Discovery concerts.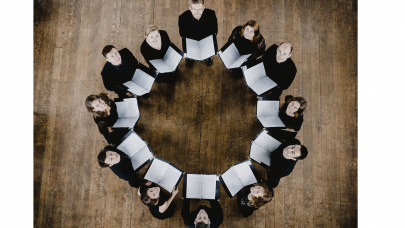 ---
Venedigs Teatro La Fenice nimmt Betrieb wieder auf
Nach dem Hochwasser in Venedig öffnet das Teatro La Fenice wieder. Giuseppe Verdis Oper "Don Carlo" kann planmäßig am 24. November Premiere feiern, teilte das Haus am Mittwoch mit. Die Feuerwehr habe nach einer Inspektion der Brandschutzanlagen und der Sicherheit des Gebäudes die Betriebsgenehmigung erteilt. Venedig hat in der vergangenen Woche schwere Hochwasser erlitten. Nach Angaben lokaler Medien wurden rund 70 Prozent der Lagunenstadt überschwemmt. Zahlreiche Gebäude wurden beschädigt, darunter der weltberühmte Markusdom. Auch das Gran Teatro La Fenice di Venezia, so der vollständige Name, musste den Betrieb vorübergehend einstellen. Für die ausgefallenen Vorstellungen gekaufte Tickets sollen erstattet werden, hieß es auf der Website des Hauses. Das Theater bedankte sich für viel erhaltenen Zuspruch und Unterstützung, unter anderem von der Mailänder Scala, die mit einer Ballett-Sondervorstellung am 29. November Spenden für das Teatro La Fenice sammeln will. Mit "Don Carlo" in der Regie von Robert Carson eröffnet das Teatro La Fenice die Opernsaison 2019/20. Die musikalische Leitung hat Myung-Whun Chung.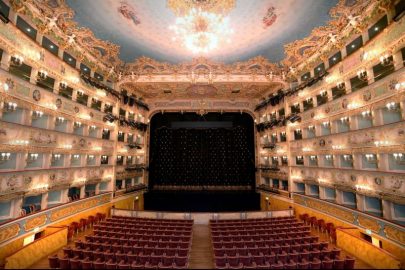 Venice's Teatro La Fenice resumes operations
After the floods in Venice, the Teatro La Fenice reopens. Giuseppe Verdi's opera "Don Carlo" will have its premiere on 24 November, the opera house announced on Wednesday. After an inspection of the fire protection systems and the safety of the building, the fire brigade issued the operating permit.
---
Décès du musicologue, pédagogue et ancien producteur de radio Rémy Stricker
Rémy Stricker s'est éteint mardi 19 novembre à l'âge de 83 ans. Musicologue, professeur d'esthétique au CNSM de Paris, auteur de nombreux ouvrages de référence sur Liszt, Schumann ou encore Berlioz, il fut également producteur sur France Musique et France Culture. « Il m'a appris à écouter », c'est ce que retient avec émotion son ancien élève, et producteur de France Musique, Arnaud Merlin. Rémy Stricker, pédagogue, producteur de radio et auteur, est mort mardi 19 novembre à l'âge de 83 ans. Professeur d'esthétique musicale au CNSM de Paris pendant 30 ans, de 1971 à 2001, il a vu passer dans ses cours, outre Arnaud Merlin, bon nombre de figures du monde musical, comme le chef d'orchestre Christophe Rousset, la journaliste Marie-Aude Roux, ou encore la musicologue, et productrice du Bach du dimanche sur France Musique, Corinne Schneider.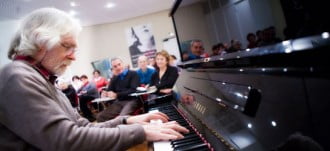 Death of musicologist, teacher and former radio producer Rémy Stricker
Rémy Stricker passed away on Tuesday, November 19 at the age of 83. Musicologist, professor of aesthetics at the CNSM of Paris, author of numerous reference works on Liszt, Schumann and Berlioz, he was also producer on France Musique and France Culture. "He taught me to listen", this is what his former student, and producer of France Musique, Arnaud Merlin, remembers with emotion. Rémy Stricker, teacher, radio producer and author, died on Tuesday 19 November at the age of 83. Professor of musical aesthetics at the CNSM of Paris for 30 years, from 1971 to 2001, he has seen in his classes, in addition to Arnaud Merlin, many figures from the musical world, such as the conductor Christophe Rousset, the journalist Marie-Aude Roux, or the musicologist, and producer of Bach du dimanche on France Musique, Corinne Schneider.