Winners revealed for BBC Music Magazine Awards 2020
The winners of the 15th annual BBC Music Magazine Awards have been announced, with the Gabrieli Consort's performance of Purcell's King Arthur winning both the Opera Award and overall Recording of the Year.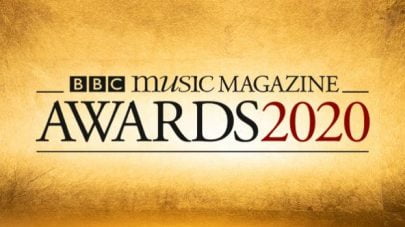 Under the direction of Paul McCreesh, the Gabrieli Consort's vivid interpretation of Purcell's 1691 opera – recorded on the Signum label – reveals new textures and vivid characterisation. The recording is packed with historical detail: specially produced silver trumpets, a specific bow-hold for the string players, a low pitch and considered dividing of strings for dances and continuo for the strings. A work rarely performed, McCreesh explains that he's 'always had a soft spot for any composer's "awkward child" – I'm instinctively drawn to music that requires skill to make it speak.'
This year's BBC Music Magazine Personality of the Year Award went to American mezzo-soprano Jamie Barton, who has had a triumphant year, appearing at the Last Night of the Proms and making her title role debut as Orfeo in Gluck's Orfeo ed Euridice at the Metropolitan Opera. She has been a force for change in the opera world, promoting equality, diversity and representation, and speaking out on issues of weight diversity and bi visibility on the opera and recital stages. Barton is a previous winner of the BBC Music Magazine Vocal Award, having won in 2018 for her debut recital album.
---
Bayerischer Staatspreis für Musik 2020: Auszeichnung für Bamberger Symphoniker und Andreas Martin Hofmeir
Der Bayerische Staatspreis für Musik geht in diesem Jahr unter anderem an die Bamberger Symphoniker und den Tubisten Andreas Martin Hofmeir. Mit dem Preis würdigt das Bayerische Staatsministerium für Wissenschaft und Kunst zum vierten Mal die Vielfalt der bayerischen Musikszene im Profi- und Laienbereich.
"Professionelles Musizieren" geht er in diesem Jahr an die Bamberger Symphoniker. Das Orchester, das in der nächsten Saison sein 75-jähriges Jubiläum feiert, habe eine enorme Botschaftswirkung für die Kultur in Bayern, begründete die Jury die Entscheidung. Auch Tubist Andreas Martin Hofmeir wurde ausgezeichnet. Der 41-Jährige wurde unter anderem durch seine Auftritte mit der Band "LaBrassBanda" bekannt, die in ihren Kompositionen bayerische Blasmusik mit anderen Stilrichtungen vermischt. Im Bereich "Laienmusizieren" erhielten der MonteverdiChor Würzburg und das Bläserensemble Gloria Brass einen der mit 3.000 Euro dotierten Preise. In der Kategorie "Sonderpreis" wird Prof. Ana Chumachenco geehrt. Die Violinistin hatte viele Jahre einen Lehrstuhl für Geige an der Hochschule für Musik und Theater München inne und unterrichtete unter anderem Julia Fischer, Veronika Eberle und Lisa Batiashvili.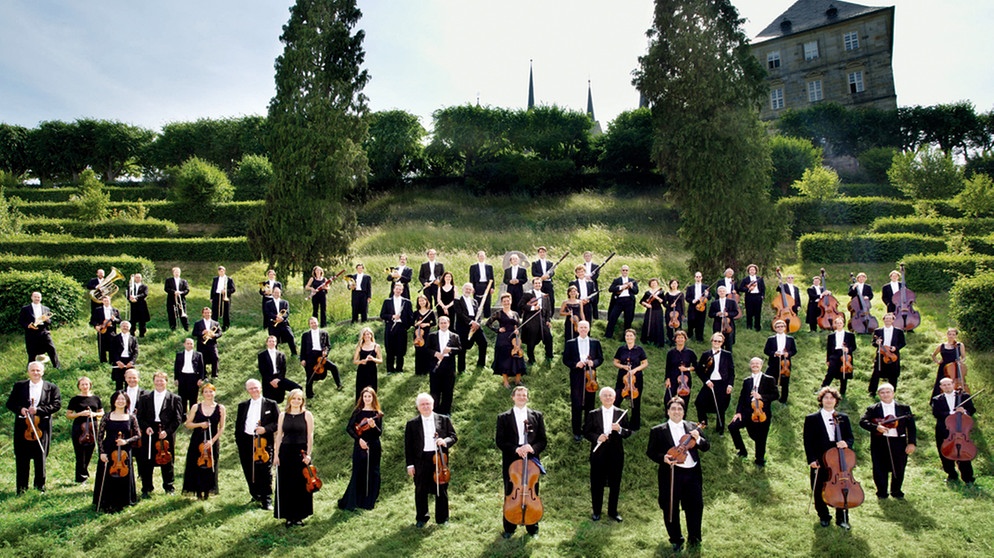 Bavarian Music Prize 2020: Award for Bamberg Symphony and Andreas Martin Hofmeir
This year the Bavarian State Prize for Music goes to Bamberg Symphony and the tuba player Andreas Martin Hofmeir, among others. This is the fourth time that the Bavarian State Ministry of Science and Art has awarded the prize to honour the diversity of the Bavarian music scene, both professional and amateur.
"Professional music making" this year goes to Bamberg Symphony. The orchestra, which will celebrate its 75th anniversary next season, has an enormous embassy effect on culture in Bavaria, the jury said, explaining its decision. Tuba player Andreas Martin Hofmeir was also honoured. The 41-year-old became known, among other things, through his performances with the band "LaBrassBanda", which mixes Bavarian brass music with other styles in its compositions. In the field of "amateur music-making", the MonteverdiChor Würzburg and the wind ensemble Gloria Brass received one of the prizes endowed with 3,000 euros. In the category "Special Prize" Prof. Ana Chumachenco was honoured. The violinist held a chair for violin at the Munich University of Music and Drama for many years and taught Julia Fischer, Veronika Eberle and Lisa Batiashvili, among others.
---
Comment la Philharmonie de Paris va-t-elle organiser ses prochains concerts?
La Philharmonie de Paris, fermée depuis le 9 mars, a déjà perdu plus de 12 millions d'euros pendant la crise due à la pandémie de coronavirus, prévoit d'organiser des concerts en version réduite, sans public dès la fin du mois de mai.
En plein confinement, la prestigieuse Philharmonie de Berlin a été la première à tester ce modèle en jouant notamment une version réduite de la 4e Symphonie de Mahler, avec 15 musiciens (contre 95 pour la version symphonique). « Pour un musicien d'orchestre, jouer tout seul est une souffrance. Il faut redonner un signe de vie », assure Laurent Bayle.
How will the Philharmonie de Paris organise its next concerts?
The Philharmonie de Paris, which has been closed since 9 March and has already lost more than 12 million euros during the crisis caused by the coronavirus pandemic, plans to organise concerts in a reduced version, without an audience, from the end of May.
In full confinement, the prestigious Berlin Philharmonic was the first to test this model by playing a reduced version of Mahler's 4th Symphony, with 15 musicians (compared to 95 for the symphonic version). "For an orchestral musician, playing alone is suffering. You have to give a sign of life," says Laurent Bayle.