Founded in 1895, the BBC Proms are a big part of British culture and the 2017 season begins tonight. For eight weeks of the summer, daily classical music concerts take place at the Royal Albert Hall and other venues across London, including Cadogan Hall, Stage@The Dock and Wilton's Music Hall.
The term Prom is short for promenade concert, and refers to the outdoor concerts of the 18th century where the audience were able to stroll around while the orchestra played. Since then, the concerts have moved inside and, in the context of the BBC Proms, promming refers to the popular tradition of queueing outside the Royal Albert Hall on the day of the concert for the chance to get a £6 ticket for the standing areas inside the hall. Will you be a "prommer" this summer? Click here for some helpful tips on how to become a Pro-Prommer this year!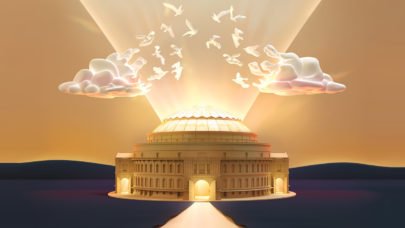 Royal Albert Hall: BBC Proms 2017
With the opening of the BBC Proms 2017 tonight, the WildKat team have put together a list of their highlights for this year…
Prom 35, the John Wilson Orchestra performing Oklahoma, appears to be a particular favourite in the office this year due to the magical sound that the orchestra creates and the energy that radiates from them when they perform. Not strictly classical, this prom would be a great one to go to for those who are novice prommers. Not convinced? Let The Spectator's Richard Bratby, along with John Wilson, tell you why Rodgers and Hammerstein should be taken as seriously as Beethoven.
Another popular choice is Prom 10 with the Aurora Orchestra. Last year the ensemble performed their first prom from memory and it was such a unique experience – every single member of the orchestra completely engaged with the music and the conductor. This year they are performing Beethoven's 'Eroica' from memory and we can't wait.
If you are looking for a musical fusion, then Prom 41 is for you. It brings together Philip Glass and Ravi Shankar, combining Glass's American Minimalism with Shankar's sitar and the traditions of Hindustani classical music. The Britten Sinfonia and Karen Kamensek are joined by Shankar's daughter, sitar virtuoso Anoushka Shankar.
The Cincinatti Symphony Orchestra makes its Proms debut this year and, since they are one of our clients, the WildKat team are very excited about it. They will be bringing works by two celebrated American composers and we are really looking forward to seeing everything come together.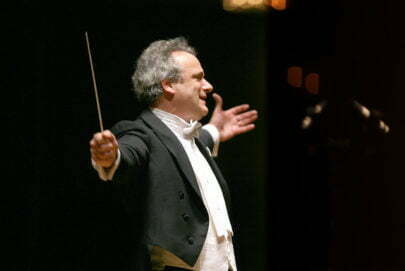 Cincinatti Symphony Orchestra
Last but certainly not least, Prom 75 – The Last Night of the Proms! What's not to love about a big party with classical music, waving flags, sing alongs and bobbing along to the Sailor's Hornpipe?