What happened in this week's #ClassicalNews?
The BBC Proms has announced that it will be adding Japan to its growing list of international tours, following Australia in 2016 and Dubai in 2017.
Thomas Dausgaard will lead the BBC Scottish Symphony Orchestra in concerts across the six-day festival in Tokyo and Osaka, in the orchestra's first trip to Japan.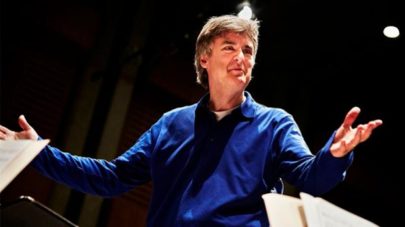 As with BBC Proms Australia and Dubai, the festival will feature the traditional elements of the BBC Proms, including the First and Last Nights. The concerts will be recorded by BBC Radio 3 for BBC Sounds.
The full programme will be announced in early 2019.
We're delighted to be performing in Japan for the first time in Autumn 2019 as part of @bbcproms International https://t.co/LIibXZJoYy

— BBC ScottishSymphony (@BBCSSO) December 18, 2018
[via BBC Music Magazine]
---
The media and entertainment group Global, which owns some of the UK's most popular radio stations, including Heart, Capital, and Classic FM, has announced the return of its annual awards.
The public and a panel of industry experts will vote for their favourite artists. The winners will be announced during a ceremony at the Hammersmith Apollo on 7 March, at which pianist Lang Lang is set to perform.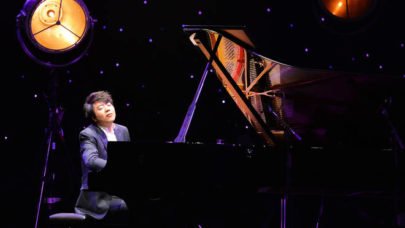 Nominees for the Best Classical Artist award include Alison Balsom, Jess Gillam, Nicola Benedetti, Sheku Kanneh-Mason and Sir Simon Rattle.
Hooray! @JessGillamSax has been nominated for the Best Classical Artist award! The winners will be announced during a ceremony at the #Hammersmith #Apollo on 7 March @EventimApollo Good luck Jess! 🍀 🍀 https://t.co/iWGkNxMmWb

— HarrisonParrott (@HarrisonParrott) December 20, 2018
[via Rhinegold]
---
Die Stiftung Mozarteum Salzburg hat in Zusammenarbeit mit dem Packard Humanities Institute in Los Altos, USA, eine digitale Mozart-Edition (DIME) vorgestellt. Für die Ausgabe wurden die Notentexte des Komponisten vollständig digitalisiert. In den Quellcodes wurden die dazugehörigen Autographe und Erstdrucke hinterlegt, um unterschiedliche Ausgaben miteinander vergleichen zu können. Zusätzlich besteht die Möglichkeit, die Texte mit Musikaufnahmen zu synchronisieren. Die Partituren können mitgelesen werden, die momentan gespielte Sequenz wird jeweils farbig markiert.
The Mozarteum Foundation Salzburg has launched a digital Mozart Edition in collaboration with the Packard Humanities Institute. The original scores have been fully digitised to enable cross-comparison between editions and synchronisation with recordings. The scores can be read as the music is heard, with the current sequence highlighted in colour. 
The platform is open to the public and interactive. Mozart is the first composer whose work is featured in this form, with only a few pieces currently available. All 600+ of his works will be added in the coming years. 
#Mozart goes digital: Erstmals soll das Schaffen eines grossen Komponisten vollständig digitalisiert und interaktiv nutzbar gemacht werden. Die Freigabe des zugehörigen Quellcodes eröffnet ungeahnte Möglichkeiten. https://t.co/dMDzpsvTMu via @nzz

— NZZ Musik Wildhagen (@NZZMusik) December 21, 2018
[via Klassik]