Pianist Deschanel Gordon announced as winner of BBC Young Jazz Musician 2020
22-year-old Hackney-born pianist Deschanel Gordon has won this year's BBC Young Jazz Musician. He was up against saxophonists Alex Clarke and Matt Carmichael, bassist Kielan Sheard and guitarist Ralph Porrett, all of whom presented a 15-minute set including their own interpretations of music from the standard jazz repertoire and at least one of their own compositions or arrangements. Gordon presented his own arrangement of Kenny Garrett's Haynes Here, a solo piano arrangement of Monk's Round Midnight and his own reggae-influenced work Awaiting.
Gordon graduated from Trinity Laban in 2020 with first-class honours and has already collaborated with Mercury Prize-nominated SEED Ensemble and Mark Kavuma's The Banger Factory.
---
David Hockney: son tableau vendu par la Royal Opera House va y rester!
On savait que la toile peinte par David Hockney avait été adjugée pour la belle somme de 12,8 millions de livres lors d'une vente aux enchères le 22 octobre à Londres. En revanche, jusqu'à la semaine dernière on ignorait qui était le riche acquéreur de cette œuvre mise en vente par la Royal Opera House. Son identité a été révélée mi-novembre, il s'agit de David Ross et c'est une belle surprise pour l'institution. Le tableau de David Hockney continuera d'être exposé à la Royal Opera House jusqu'en 2023.

Les dirigeants exécutifs de la Royal Opera House (ROH) étaient déjà satisfaits du montant atteint par le tableau de David Hockney, soit 12,865 millions de livres (14,2 millions d'euros). Une somme qui devrait permettre à la ROH de combler une partie du lourd déficit auquel elle doit faire face depuis le début de la pandémie de coronavirus et qui l'a contraint à mettre cette œuvre du célèbre artiste anglais qui représente Sir David Webster, un ancien et emblématique directeur de la maison d'opéra londonienne.

---
David Hockney: his painting sold by the Royal Opera House will stay there!
It was known that the canvas painted by David Hockney had been sold for the handsome sum of £12.8 million at an auction on 22 October in London. However, until last week it was not known who the wealthy buyer of this work was for sale by the Royal Opera House. His identity was revealed in mid-November, it was David Ross, and this is a nice surprise for the institution. David Hockney's painting will continue to be exhibited at the Royal Opera House until 2023.
The executive management of the Royal Opera House (ROH) was already satisfied with the amount achieved by David Hockney's painting, £12.865 million (€14.2 million). A sum that should enable the ROH to make up part of the heavy deficit it has had to face since the beginning of the coronavirus pandemic and which forced it to implement this work by the famous English artist representing Sir David Webster, a former and emblematic director of the London opera house.
---
Semperoper Dresden: Curt-Taucher Preis 2020 an Tenor Beomjin Kim
Die Förderstiftung der Dresdner Semperoper hat Tenor Beomjin Kim mit ihrem Curt-Taucher-Preis ausgezeichnet. Der Sänger, der Mitglied des Jungen Ensembles des Hauses ist, sei "eine[r] der seltenen Tenöre, die schon in jungen Jahren alles haben, was ein Lyrischer Tenor benötigt: Die warme und dunkle Stimmfarbe, eine strahlende Höhe, Ausgeglichenheit von der tiefsten bis zur höchsten Lage, souveräne Technik, innere Standfestigkeit und Hingabe".
Der aus Korea stammende Kim nahm den Preis am Wochenende entgegen, überreicht wurde er von der Geschäftsführerin der Stiftung, Ulrike Lerchl. Neben dem Tenor wird auch Omer Meir Welber, Erster Gastdirigent der Semperoper, mit einem Stiftungspreis geehrt, seine Preisverleihung wurde jedoch wegen der anhaltenden Corona-Pandemie verschoben.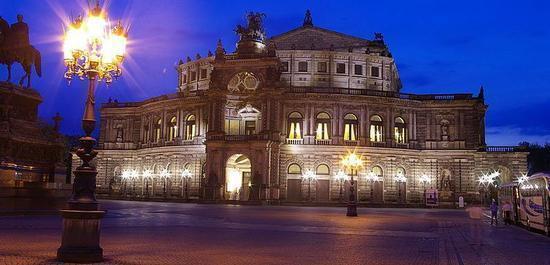 Semperoper Dresden: Tenor Beomjin Kim wins Curt Taucher Prize 2020
The Dresden Semperoper Foundation has awarded Tenor Beomjin Kim its Curt Taucher Prize. The singer, who is a member of the house's Young Ensemble, is "one of those rare tenors who have everything a lyrical tenor needs at a young age: The warm and dark voice colour, a radiant high register, balance from the lowest to the highest register, sovereign technique, inner stability and devotion".
Kim, who comes from Korea, accepted the prize at the weekend, and it was presented by the Foundation's Managing Director, Ulrike Lerchl. In addition to the tenor, Omer Meir Welber, Principal Guest Conductor of the Semperoper, is also honoured with a Foundation prize, but his award ceremony was postponed due to the ongoing corona pandemic.