Museum of London partner with Guildhall School for interactive exhibition
Museum of London is partnering with Guildhall School of Music and Drama to create an immersive digital world, Beasts of London. The exhibition aims to take visitors on a journey through time so they can experience London's history with furry inhabitants, 'the beasts'.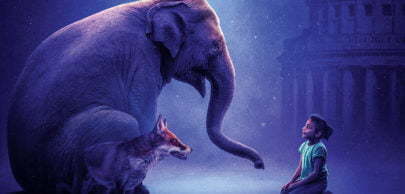 Inspired by objects in the Museum's collection, Beasts of London will be a fully interactive digital installation that will incorporate live music composed and performed by Guildhall School and video projection mapping. It is led by creative director of the school's live events unit, Dan Shorten. Artists on the BA Video Design for Live Performance programme have also contributed.
---
Highlights include:
---
Berliner Quartett gewinnt Telemann-Wettbewerb
Das Ensemble "Le Jonc Fleuri" hat den 10. Internationalen Telemann-Wettbewerb in Magdeburg gewonnen. Das erst Anfang des Jahres in Berlin gegründete Quartett errang den mit 7.500 Euro dotierten 1. Preis "Preis der Mitteldeutschen Barockmusik", teilte die Telemann-Gesellschaft am Samstag mit. Zudem erhielten die vier Musiker, die aus Südkorea, Japan und Taiwan stammen, als Sonderpreise Konzertverpflichtungen zum Bachfest Leipzig 2019 und den Telemann-Festtagen 2020 sowie den Publikumspreis.
The ensemble "Le Jonc Fleuri" has won the 10th International Telemann Competition in Magdeburg. The quartet, which was only founded in Berlin at the beginning of the year, won the 1st prize "Prize of Central German Baroque Music" endowed with 7,500 euros. In addition, the four musicians, who come from South Korea, Japan and Taiwan, received concert engagements for the Bach Festival Leipzig 2019 and the Telemann Festival 2020 as well as the Audience Award as special prizes.