Royal Birmingham Conservatoire announces partnership with Naxos Records
Professor Julian Lloyd Webber, principal of the Royal Birmingham Conservatoire has announced an unprecedented partnership with Naxos Records.
The partnership will allow six outstanding students from Royal Birmingham Conservatoire the chance to make their all-important debut recording, taking place in the Conservatoire's own acoustically-acclaimed Bradshaw Hall for future international release on Naxos Records.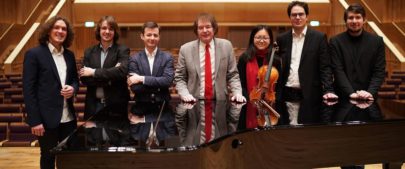 This forward-thinking initiative ties in well with Professor Lloyd Webber's own philosophy that music students should have the cane to experience as many aspects of the music industry as possible as an integral part of their overall music education.
---
The Hallé announces the Siemens Hallé International Conductors Competition
The Hallé has announced the launch of an international conducting competition with Siemens AG, commencing on Thursday 20 February 2020.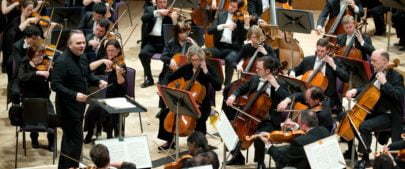 The competition will take place over three days and will recognise the talents of one emerging conductor with a two-year engagement as assistant conductor for the Hallé, during which they will develop their skills under the mentorship of the Hallé's music director Sir Mark Elder CH CBE. In addition to leading the Hallé Youth Orchestra during their tenure, the winning conductor will receive a cash prize of £15,000 and the opportunity to establish themselves on the world stage through guest conducting appearances.
Applications from around the world are invited from Wednesday 1 May 2019 until Monday 1 July 2019.
---
Marina Abramovic transforma en ópera su "Siete muertes de Maria Callas"
Ideado en un principio como una serie de cortos de diez minutos cada uno que debían rodar personalidades del cine como Alejandro González Iñárritu, Roman Polanski o Yorgos Lanthimos, entre otros, finalmente la artista multidiciplinar Marina Abramovic ha reconvertido el proyecto en torno a la muerte de la mítica soprano Maria Callas en una ópera.
Bajo su dirección y dirección musical de Yoel Gamzou, 7 Deaths of Maria Callas contará con música original de Marko Nikodijevic y podrá disfrutarse durante cuatro funciones, del 11 al 17 de abril en la Ópera de Múnich. Será pues su estreno mundial y contará con la participación del actor Willem Dafoe, al lado de Abramovic, que también actuará, y de siete cantantes que representarán otras tantas muertes operísticas de la Callas. Así, Nadezhda Karyazina, Whitney Morrison, Leah Hawkins, Adela Zaharia, Selene Zanetti, Gabriella Reyes y Hera Hyesang Park serán Carmen, Violetta de La traviata, Desdemona de Otello, Lucia di Lammermoor, Madama Butterfly o Tosca.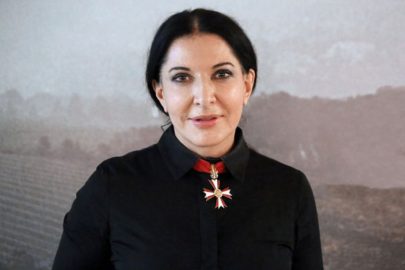 Marina Abramovic transforms her "Seven Deaths of Maria Callas" into an opera. Originally designed as a series of short films, each film ten minutes long, that were shot by film personalities such as Alejandro González Iñárritu, Roman Polanski or Yorgos Lanthimos. Finally the multi-disciplinary artist Marina Abramovic has reconverted the project around the death of the legendary soprano Maria Callas into an opera.