Classical Music News
Guardian
How Bizet's Carmen became a male prostitute
What can Bizet's great opera – and the globetrotting singers who perform it – tell us about our own disconnected lives? Playwright Simon Stephens on how the characters and music of Carmen inspired his play about love, loss and emptiness
Telegraph
Censoring Valentina Lisitsa shames the Toronto Symphony Orchestra
Freedom of speech means Russian pianist Valentina Lisitsa must be allowed to perform despite her politics, says Ivan Hewett
Classical Source
A national celebration of classical music for inaugural BBC Music Day 
BBC Radio 3 and the BBC Performing Groups take part in BBC Music's inaugural BBC Music Day with unique broadcasts and events across the United Kingdom on Friday 5 June
Sinfini Music
Royal Opera Season Announcement
The Royal Opera House today announced their 2015/16 season, featuring eight new productions, two world premieres and a major role debut for Joyce DiDonato.
Huffington Post
Karim Hakimzadeh: Like many other kids, I was pushed to learn an instrument when I was growing up.
Der Tagesspiegel
2015/16 wird Tugan Sokhievs letzte Saison mit dem DSO, er verlässt nach nur vier Jahren Berlin. Jetzt hat das Orchester seine Pläne für die kommende Spielzeit vorgestellt.
Kurier
Robert Meyer bleibt Volksopern-Direktor
Kulturminister Ostermayer gibt am Mittwochvormittag seine Entscheidung bekannt
pizzicato
Philip Glass wins Glenn Gould Prize
American composer Philip Glass has been chosen as the Eleventh Glenn Gould Prize Laureate.
Classical Music
Aldeburgh Festival concert in Ipswich car park
For its first venture outside London, the ensemble will be joined by a choir comprised of 100 local children on 14 June for a concert in Endeavour House Car Park, home to Suffolk County Council.
Le Figaro
Terry Gilliam bientôt à l'Opéra de Paris
L'établissement dirigé par Stéphane Lissner accueillera, en 2017-2018, Benvenuto Cellini dans une mise en scène du célèbre cinéaste britannique, membre des Monty Python.
Twitter
Music Mark ‏@musicmarkuk: Is there someone in your community you want to nominate as a local music champion? http://tinyurl.com/pw4er35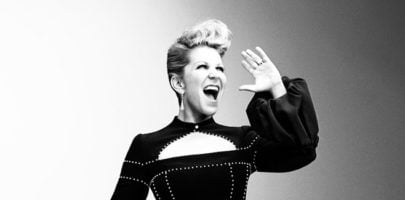 The Royal Opera House today announced their 2015/16 season, featuring eight new productions, two world premieres and a major role debut for Joyce DiDonato. Photo: Sinfini